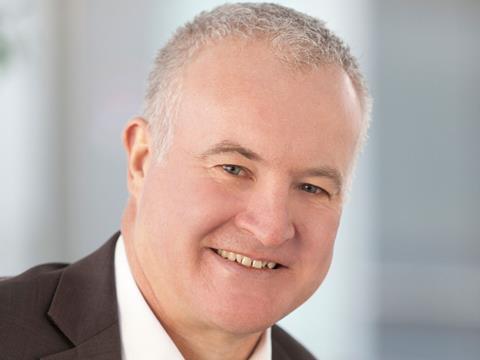 Today, work being done around the revision of the European Commission's Packaging and Packaging Waste Directive (PPWD) is considering a one size fits all recyclability target for packaging at 95%.
We talked to Graham Houlder, managing director at CEFLEX, to unpack the potential implications of this proposal on flexible packaging.
Why is this an important juncture in the regulatory landscape?
At CEFLEX our mission is to make flexible packaging circular and to do this as fast as innovation and collaboration can make possible. But legislation and action to create the circular economy are increasingly intertwined – with potentially far-reaching consequences for the environment, industry and consumers ahead.
In particular, an ongoing review of the Packaging and Packaging Waste Directive (PPWD) by the European Commission (EC) is currently entering its final phase. This includes reviewing the Essential Requirements which will provide a definition of what is – or is not – recyclable packaging.
One of the proposals under consideration is to set the threshold to qualify as recyclable as having a minimum of 95% of the target material to be recycled in the pack. If this was included in the PPWD it would effectively mean that a significant proportion of small consumer flexible packaging (SCF) on the market would be un-recyclable and potentially removed from the market in a 3-5 year period.
What are the consequences if we have a one-size-fits-all approach?
In reality, a '95%' recyclable food packaging may use double the material and nearly twice as much CO2 to produce, transport and dispose of correctly than a 90% recyclable one.
A blanket threshold of 95% for plastic-based small consumer flexible packaging would render a majority of it unrecyclable by definition rather than practice. Adapting to reach it will either compromise key functionality like food safety and increase food waste or incentivise increased packaging waste through unnecessary material being added to the pack (to make up the 95%) - against principles of source reduction and efficiency.
For example, our guidelines require a 90% material threshold for full recyclability of plastic-based flexible packaging. Creating a mono-material functional unit of a flexible plastic packaging that is collected, sorted, and recycled is consistent with the objectives of the Essential Requirements revision.
CEFLEX design guidance for flexible packaging exists because of a unique collaboration of hundreds of experts from across the value chain and is being implemented at scale. It is ready to be adopted and harmonised to assess recyclability across the EU, and in such respects is vital to ensure the proper functioning of the Single Market.
What do we need from PPWD changes in order to facilitate a circular economy for flexible packaging?
Making the leap from linear to circular is as challenging for industry as it is for policymakers and we definitely need to meet the challenge together. There is an opportunity and impetus, now and in the coming months, to define Europe's transition from linear to circular in policy and govern our rate of progress for years to come.
An essential part is encouraging and rewarding circular design, ensuring flexible packaging is recyclable, lightweight, resource-efficient format, enabling shared EU Green Deal climate neutrality and 2030 recyclability goals. We must achieve this while still delivering the product and allowing it to be used correctly.
CEFLEX considers defining recyclability to be packaging format-specific and needs to be based on agreed design for recycling guidelines. Here, legislators can leverage the unique collaboration of 100's of experts from across the value chain and the 'Designing for a Circular Economy' guidelines (D4ACE) for plastic-based household consumer flexible packaging. Companies have already invested to adapt large parts of their flexible packaging portfolio to these guidelines and more work is going on to accelerate this implementation with the ultimate goal of making flexible packaging truly circular.
I am deeply encouraged to see day-in and day-out examples of tangible progress right here on the pages of Packaging Europe. Brands and the entire value chain are working together to deliver on design.
The reality of progress is clear and D4ACE should be the 'go to' guidelines for industry and legislation to assess the recyclability of consumer flexible packaging.
The second part is infrastructure. Flexible packaging is already being recycled in an increasing number of EU countries but effective workable Extended Producer Responsibility (EPR) systems together with a clear investment framework by Member States in the necessary sorting and recycling (mechanical, physical, chemical) infrastructure are needed. FostPlus recycling of flexible packaging in Belgium, or examples already set in Germany, Austria and the Netherlands for many years show how effective this can be.
We call for the revision of the PPWD legislation to be part of the solution. To promote, incentivise and facilitate these investments to recycle flexible packaging and attain EU's plastics packaging recycling targets and the circular economy goals.
At CEFLEX, political support and urgency for the circular economy is music to our ears. In practice and done right, it can mean swapping 55% recycling targets achieved at minimal costs and define a path to deliver closer to 70%, with new economic and environmental rewards to match. This is at the heart of our 'Mission Circular'.
The flexible packaging value chain is energised and operating with a true sense of urgency to create a circular economy. Tangible progress on design is already being delivered and I have never seen so many actors engaging with each other to accelerate collection, sorting, recycling, technology and new end markets.
Effective collaboration and exchange with policymakers and Member States will be key to ensuring innovative packaging and the requisite infrastructure scale-up. The ambition to 'close the loop' is there on both sides like never before and I hope policy will provide a framework that rewards, reassures, and brings everyone on this circularity journey. It will require everyone in the value chain to realise the circular economy for flexible packaging.