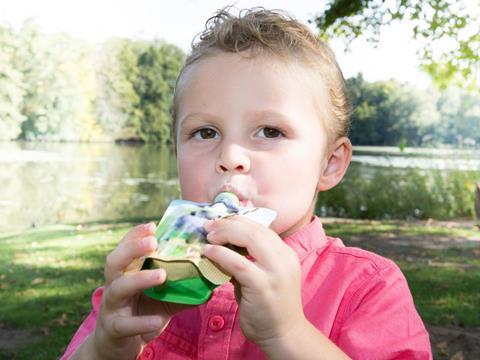 H.B. Fuller has launched a series of products free of epoxy silane, commonly known as Glymo, within its Flextra™ range of adhesives for flexible packaging. The company has also confirmed that this range does not contain organotin or BPA and that specific grades are free of cyclic esters.
H.B. Fuller argues that this modification gives converters and food manufacturers "complete confidence" that when they use a Flextra™ adhesive for their flexible packaging, they are choosing a compliant and food-safe adhesive solution that will give them the performance they're looking for.
This reassurance is key, the company says, at a time when converters and food manufacturers face growing regulation and increased pressure from consumers.
The Flextra™ range includes both solvent-based and solvent-free products for medium and high-performance applications. Individual solutions also offer additional benefits such as room temperature curing, fast curing, and PAA decay, as well as the option to use an aliphatic system to avoid PAA altogether.
"Food safety is a key concern for H.B. Fuller," says Elizabeth Staab, Global Strategic Marketing Manager. "We aim to offer our customers the best possible solutions - solutions that are compliant with both existing and upcoming regulatory change.
"These new additions to our Flextra™ range will enable our customers to prepare for the changes that lie ahead. On top of that, our internal testing facilities and full-service offer mean they can be confident of making an easy and smooth product switch."
The announcement from H.B. Fuller is in line with recommendations from FEICA, the Association of the European Adhesive & Sealant Industry, for members to replace Glymo in food packaging adhesives before mid-2020. This follows guidance from the European Food Safety Authority (EFSA) that Glymo, which is typically used to improve adhesion to inorganic surfaces such as aluminium or SiOx coated films, has a genotoxic potential. It is expected that the regulatory classification will change from 10ppb to 0.15ppb shortly.