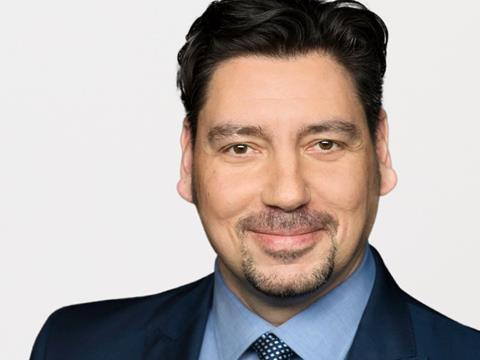 With effect from 1 June Harald Suchanka (42), as the representative of the majority owner, has joined the Management Board of TVI Entwicklung und Produktion GmbH in Irschenberg.
Together with Thomas Völkl, Managing Director and Partner, and Boris Bachmeier, CEO, he will focus on the future development of the company. Following the successful transfer of the TVI business to MULTIVAC, Michel Anton, Managing Director and Partner, has decided to withdraw from the TVI company and also to completely divest his share of the business to MULTIVAC.
"We greatly regret this step but are also very grateful to him for supporting us in recent months in implementing the smooth transition of TVI into the MULTIVAC Group. Mr Anton relinquished the company man-agement in May 2017," says Christian Traumann, Director and Group CFO of MULTIVAC.
It has been possible to appoint Harald Suchanka as his successor. He has worked for MULTIVAC since 2005, and his roles have included CEO of the subsidiary in Austria, Hungary, Slovakia and the Czech Republic, as well as Vice President of Sales & Operation for South America, and lat-terly as Vice President of Sales & Operation for Africa, the Near & Mid-dle East, Asia and Oceania. In addition to this, he has very successfully looked after MULTIVAC's partner business. "Mr Suchanka brings with him all the requirements necessary to succeed Mr Anton and to success-fully continue to develop the TVI business in future," adds Hans-Joachim Boekstegers, Director and Group CEO of MULTIVAC. "We would like to thank Mr Anton very much for the work that he has performed, and we wish him all the very best for the future. We are delighted, that Mr Anton remains on friendly terms with us after his withdrawal from the business."
TVI is the market leader in meat-portioning equipment and complete portioning machines. The portfolio includes solutions for tempering, pressing, portioning and automating, as well as equipment for winding grill sticks and manufacturing kebab skewers. On 1 January 2017 MULTIVAC acquired as a first stage 49.9 % of TVI Entwicklung und Produktion GmbH, and it now has a majority share. This means that the packaging specialist has taken a strategically important step in being able to offer in future complete production lines from one source.
In order to be able to meet further expansion, TVI and MULTIVAC will jointly invest in a new production and office building with a Demon-stration and Customer Center. This is due to be opened in 2018 at the new Bruckmühl site.
More info: