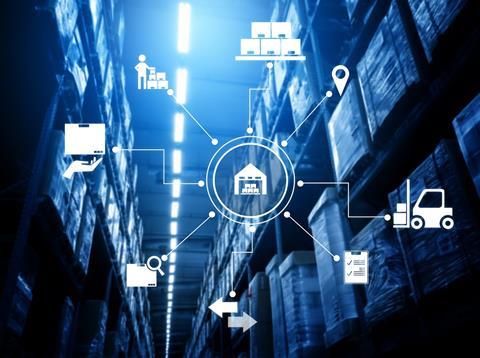 As we look forward to interpack 2023, it's time to cast an eye over the innovation agenda for the coming year – and beyond. Victoria Hattersley spoke to Patrick Poitevin, former Principal Scientist at Mondelez International and founder of Advisory4Pack, and James Harmer of Cambridge Design Partnership, to get their insights into where we can expect to look for the 'next big things'.
We can all agree that the most important innovations in the packaging industry today are those which are going to push forward the sustainability agenda. Some of those we will shine the spotlight on here – and I stress these are by no means exhaustive – are in the areas of paper, digital technologies and reusables, all of which we will no doubt learn more about at interpack. We will also look at the barriers to uptake and how the industry can address them.
Paper alternatives
One sector from which we have heard a lot of noise over the past year is paper alternatives to plastics. To give just a few examples from our 2022 Sustainability Awards finalists, we have had Paboco's paper bottle, paper packaging made from fallen leaves by Ukraine's Re-Leaf, and paper-based screw caps from Glatfelter and Blue Ocean Closures.
Over the next year, we can expect to see further advances in fibre-based solutions to increase the range of applications available. Following on the heels of Paboco, Pulpex's paper bottle solution, developed in collaboration with Stora Enso, is moving further towards full commercialization after news that it has partnered with Kraft Heinz in the exploration of a paper-based bottle for ketchup.
Improved barrier solutions for paper packaging are also of course in continuous development. For instance, several companies – Kotkamills, DSM and Kemira among them – are experimenting with dispersion coatings to replace polymer-based coated board for paper barriers.
James Harmer hints about paper applications in other areas… "We're excited about paper alternatives. New solutions in the flexible packaging paradigm are going to be much better and technologically superior paper-based alternatives are now emerging in the world of snacks and confectionery." Naturally, we will be updating our readers as soon as we learn more about this.
Patrick Poitevin does, however, sound a note of caution. "With paper you still have to consider the supply chain – where you are sourcing the wood from and how far it has to travel, etc. Of course, plastic bottles replaced with paper would be ideal but as long as the bottles are completely recyclable that is still the main thing, regardless of the material. Even with paper bottles you still have the residue of aluminium or plastic layers until these can be replaced."
Promoting sustainable food production
There are also plenty of smaller companies working in more niche areas, one of which is 3D-printed meat and fish substitutes. Patrick pinpoints Israel as a region from which we will be seeing some of the most forward-thinking innovations. For example, this year the Israeli company Redefine Meat, a maker of 3D-printed plant-based meat products, secured an investment of $135 million to fund production lines in Israel and the Netherlands (the kind of startup support we need to see more of, which we will go into later).
"3D-printed food is an important area because the meat and fish industries are clearly becoming unsustainable," says Patrick. "But the packaging needs to be specially adapted to it and Israel is definitely in the lead here. Packages for these kinds of products not only need to protect against moisture, grease, light etc. – the product also needs to be visually appealing and look comparable to the actual meat or fish it is replacing. Because of this the consumer needs to see the product and at the moment some kind of flexible plastic would be the only possibility. Right now paper can be translucent but not completely transparent so if, in future, a paper could be developed that allows the consumer to see the food underneath that would be a real breakthrough."
The digital packaging revolution?
Another segment in which we can certainly look forward to some important developments is digital tech. Progress in VR, AR, digital print and so on may have been slow, and at times even dismissed as gimmicky, but the industry is perhaps beginning to realise the real, practical benefits they can have in terms of transparency and information sharing along the value chain.
"With digital print, the resolution and price has been improved but still it's really only used by converters," says Patrick. "It is not yet used where there can be real benefits, such as if the brand owner or retailer brought it in-house. Take the example of a Toblerone, which will need packaging in many different languages involving maybe 50 or 60 different SKUs. If brand owners or manufacturers had digital printing in-house they could switch over quite quickly and save space and time.
"And then, if you look at AR or VR there have only been very small tweaks in recent years. Today's consumer really needs an easy way to connect with the information on the product. I hope that in future a product will be able to 'talk' to you once you activate it and you can automatically get all the information you need on ingredients, what to do with the packaging afterwards, etc."
We've all heard about the Internet of Things (IoT), but the 'Internet of Packaging' is also a phrase we will hear increasingly in the coming year and beyond. Ambient IoT – whereby sensors and processors can be embedded into everyday devices and the environment can adapt to the user's requirements – shows particular promise, according to James Harmer. He gives the example of IoT solutions provider Wiliot, which has developed Cloud and IoT pixels with 'the brains and self-awareness to tell you where your things are, who's using them, the temperature around them, when they need replenishing, and many more insights'. The pixel is the 'chip' that is embedded into the pack and can essentially operate, according to James, like a 'small computer'.
"I am excited about the prospects for ambient IoT; the application to packaging is quite incredible. It has the potential to link millions of packages and be self-powered through radio waves. The big focus for next year will be how we can leverage the ability to tap into the IoT for packaging. How can it be applied to supply chain tracking – where things have come from and where they are going?"
'The return of returnables'
It's fair to say that one area that has lost a bit of traction recently – and the COVID pandemic may be partly implicated in this – is reusable and returnable packaging. There had, for example, been a great deal of buzz around TerraCycle's Loop project but, following its much-publicized trial with Tesco in the UK, this experiment seems to have stalled of late.
However, the tide may be turning again – and James Harmer says this could be down to a different kind of approach to reuse; more agile, more focused on localized areas.
"A lot of individual cities and urbanized areas are now trying to move towards reusables. So while something like Loop has slowed, it seems to have spawned a number of smaller, similar offshoots that may have a more realistic chance of success. The return of returnables, then, is what we are going to be seeing over the next couple of years."
For example, London-based clean-tech start-up Again has raised £2.55m to create supply chain infrastructure, allowing packaging to be refilled and used again. The investment is funding a pilot scheme in London with the Budweiser Brewing Group, Diageo, Biffa, Greene King and Arsenal's Emirates Stadium. The company will use new automation, robotics and software technologies to build a 'decentralized network of automated micro cleaning facilities'. The model builds on partnerships within the FMCG value chain – brands, retailers, reusable packaging platforms and waste management companies.
In fact, tying into the subject of digital technologies we have already covered, ambient IoT solutions such as those offered by Wiliot can – and no doubt will – also be invaluable when it comes to reusable transport packaging.
'Game-changing' – or not?
So from which – if any – of the areas above or the many others on the sustainability agenda can we really expect to see the game-changing innovations? The first thing to note is that there are still barriers to the most exciting advances coming to market – the biggest of which, according to Patrick, is cost. What is needed, he argues, is more investment from governments and large companies in those agile, imaginative, young players.
"In a multinational company when you propose innovation it's still all about cost and it's very risk-averse. What does it bring in for me? Bigger companies need to invest in innovative startups who can then do the work FOR them so it's a win-win. Right now academics don't know what industry wants or is working on and the industry doesn't know what academics are working on so there needs to be more communication – something we are fortunately now starting to see more of."
It's the startup paradox, if you like: these new companies are the ones most willing to take risks, but they are generally speaking the ones least able to do so because the funding simply isn't there. This is what needs to change.
The second thing we should note is that the term 'game-changing' in itself can be something of a misnomer. We hear a lot of individual stories about advances in various fields – barrier papers, recycling technologies, bioplastics etc. – but when it comes to innovation, what we see is more of a gradual evolution of existing trends.
"In my mind, 'game-changing' equals a 180-degree change," says Patrick. "For me, that would be a material that is completely recyclable. A lot of companies make claims about their products being 100% recyclable but this is not really the case. I always use the example of PVDC coated papers or UVH coatings: while a package including these may indeed be recyclable, there is still a residue or toxic ingredients left behind. We're not there yet but I believe true 100% recyclability – including, importantly, of flexibles – may be a reality in the next five years. Right now what we're seeing is small modifications of an existing process."
That's not to say that these small, incremental changes are not in themselves extremely important because they're all taking us in the right direction. We've come a long way, and there's cause for optimism, but there is still a long road ahead.