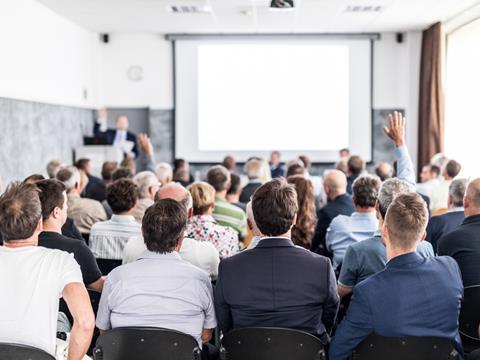 As You Sow, a non-profit that uses shareholder advocacy to improve the social and environmental practices of publicly traded companies, has recently forced major brand owners to alter their packaging sustainability strategies. From McDonald's to Mondelez, a growing number of companies are bowing to the investor pressure that it is leading in this field.
We talked with the organisation's senior vice president, Conrad MacKerron, to learn more about the change it has affected thus far – as well as its vision for the future.
In terms of how companies within the packaging value chain and key brand owners currently operate, what are some of the key areas of interest for your organisation?
Concerned by the low recycling rates in the U.S. for beverage containers and packaging, for two decades we have been pressing companies to take more responsibility for making packaging more recyclable, and supporting efforts to collect and recycle more packaging.
Most recently that is reflected in efforts focused on the global plastic pollution crisis. We created a coalition of investors to engage companies on plastic pollution, the Plastic Solutions Investor Alliance, with more than 50 members with collective AUM of $2.5 trillion. We believe that companies using plastic packaging should:
Transition plastic packaging to be recyclable, reusable, or compostable to the fullest extent possible
Disclose annual plastic packaging use
Set plastic use reduction goals
Develop alternatives to plastic for packaging purposes, especially for single-use packaging
Acknowledge responsibility and play a significant role in funding and facilitating collection and recycling or composting of packaging in markets where they operate (i.e. producer responsibility)
Support public policy measures on reducing plastic waste and broadening producer responsibility
Accelerate research on the potential for technology and innovation to provide solutions.
In February, As You Sow helped to convince Kraft Heinz to set virgin plastic reduction goals. How did this action come about?
We filed a shareholder proposal with the company for 2022, asking it to set a goal to reduce its use of plastic for packaging. In dialogue with the company, it noted that it was working on such a reduction goal, but still researching its scope. In exchange for a public commitment agreeing to set a goal later this year or early next year, we agreed to withdraw our proposal.
Could you give us some insight into similar initiatives that As You Sow has been involved in in the packaging sustainability space?
The process with Kraft Heinz is the same path we followed in similar dialogues with five large consumer goods companies in 2021 - Keurig Dr Pepper, Mondelez International, PepsiCo, Target Corp., and Walmart. They all agreed to set plastic reduction goals in exchange for withdrawing our proposals.
We have had numerous previous successful engagements on packaging sustainability with major brands.
Starbucks Corp. agreed to move away from single-use beverage cups and to transition customers and employees to accept reusable and refillable alternatives for its beverages. If successful, this will revolutionize the delivery of take-out beverages.
Meanwhile, McDonald's Corp. stopped using harmful polystyrene (styrofoam) beverage cups and packaging globally, taking 1 billion foam cups off the market. YUM! Brands also agreed to phase out polystyrene packaging globally by 2022.
Colgate-Palmolive, KraftHeinz, Mondelez International, Procter & Gamble, and Unilever all agreed to make their plastic packaging more or totally recyclable.
We also engaged manufacturers of plastic pellets, used to make plastic packaging, to publicly report on all pellet spills, which are a growing source of microplastic solution in waterways. To date, ExxonMobil Chemical, Chevron Phillips Chemical, Dow Chemical and Westlake Chemical have agreed to report.
Broadly speaking – which major companies/brands are currently getting it right? Are there any that you admire for how they deal with packaging sustainability?
No brands are getting it all right. Most have a lot of work to do. This is reflected in the original research we do. We issued original research reports in 2020 and 2021 ranking 50 large consumer goods companies on packaging sustainability, our 2020 Waste and Opportunity report and our 2021 Corporate Plastic Pollution Scorecard. Both of these reports ranked corporate performance, you can review these rankings to see which companies scored highest.
The issues are made more complex by the fact that many of the challenges are systems issues, not just a matter of changing a company's individual policies. For example, companies can make their packaging recyclable, but if they do not promote and financially support strong recycling programs, the recyclable packages will be littered and landfilled.
If you look at our scorecards noted above, that's why we rank them both on individual action as well as willingness to work with competitors, governments, recyclers, and other stakeholders to improve reuse and recycling systems wherever they do business.
Looking to the future – what's next for As You Sow? Are there any growing areas of focus for your organisation?
In addition to focusing on packaging sustainability for consumer brands, we recently moved upstream to engage petrochemical companies that make the resins used in plastic packaging. We are asking ExxonMobil and Phillips 66 to focus on the possibility that they may have to shift their business models if global plastic bans and related policies dampen future demand for plastic packaging. We also want them to plan to shift production from virgin resins to recycled resins made from post-consumer plastic.