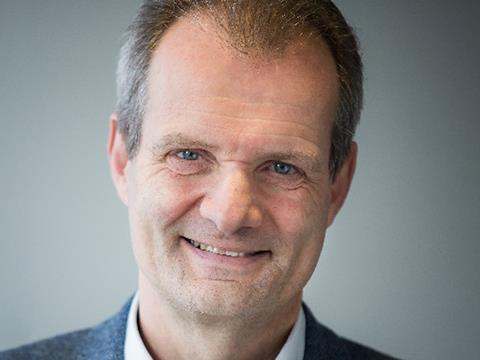 The European plastics industry is in a time of unprecedented upheaval, with issues related to sustainability, geopolitics and supply chains causing price rises and shortages. It is in this context that EuPC, a body representing European plastics converters, recently announced the election of a new president, Benoît Hennaut. We spoke with Hennaut to get his views on how the industry can confront these challenges.
First things first, could you introduce yourself to our readers and talk a bit about your background in the industry?
After graduating from University in Nuclear Engineering and in Executive Leadership, I started working within the Gruppo Merloni where I held several positions (Commercial Director for Benelux region, then for the French region, and finally as a Marketing Director for the European landscape).
In 2000, I joined the Lafarge Groupe as a Senior Executive Vice-President Divisional Marketing for the German market before becoming Chief Executive Officer for Lafarge Malaysia and Indonesia. I also had the opportunity to hold the positions of President and CEO of Monier and of Nicoll International. I am now holding the position of President of HERIGE group.
I was also President of POLYVIA, the Federation of Plastics and Composites until 2020 before chairing its building commission. I am also Vice-President of the AIMCC, one of the major professional construction federations, after having held the position as President of the PVC Pipes and Fittings Syndicate for 7 years.
What are the key strategic objectives/areas of interest in your new role?
As you know, there's a tsunami of change heading towards our plastics converters in Europe and later also in the rest of the world. National and local associations have to be more engaged in the issues happening at the EU level.
EuPC will increase its communication activities in order to make all the plastics converters aware of these issues. It will enable the plastic converters to get much more involved at the EU level and engage directly with EuPC in order to pave the way for a sustainable converting industry in Europe.
As just underlined, unity and communication are the solutions. The current situation is an important turning point; that is why it is important to be more united and to speak with one voice for plastics converters and as a European Union. For the plastics industry, it is important to work more closely with all value chain partners in order to prepare for the future.
The future lies also in the circularity of plastics. Change towards a circular economy for plastics is taking place, and EuPC needs to assist all its companies to understand these changes and adjust their strategies accordingly. We will be there to help.
Looking at your section of the value chain as it relates to packaging – what have you identified as the key challenges/difficulties you'll be faced with in your new role?
Unfortunately, the global population is continuously growing, reaching billions of people. The behavior of people and the push for short-life consumer goods leads to global plastic pollution and has a negative impact onto plastic waste management.
Many countries lack EPR schemes to ensure appropriate packaging waste collection. Europe is the most advanced in this area, but this comes at a cost that has implications on the whole value chain. There is a lot of work to do ahead, especially in all emerging countries where no waste legislation is properly implemented and where no EPR schemes even for packaging have been set up.
Another challenge for upcoming years is to understand that the objective to increase the recycled content in packaging in order to reach 30% by 2030 can be reached only as far as the responsibility is shared by the whole value chain. Regarding that, EuPC informed Plastics Europe of the consequences of placing risks of structural change unilaterally on the shoulders of the plastic converters (their customers) without closely looking into alternative possibilities to increase recycled content in packaging. It is more important to focus together in making more material available to plastics recyclers.
Experts are predicting that the effects of the European Commission's Circular Economy Action Plan and the UN's upcoming treaty on plastic waste could be serious for the plastics industry. How can it prepare to meet these challenges?
Global action is indeed required but all actors will have to be involved. In a circular economy, all partners need to move towards the same objectives and keep materials under control. Exporting and shipping of plastics waste overseas should be reduced to a strict minimum and local, and regional use of these feedstocks should be stimulated as far as possible.
The plastics industry is ready to do its share and needs some more support from authorities on definitions and feedstock. This means in practice the official recognition of chemical recycling and making more plastic waste available to recyclers in Europe.
Reflecting on the past two years, what effect have events like the pandemic and Russia's invasion of Ukraine had on your industry?
Since 2021 supplies are very difficult. The high energy costs came on top of this early in 2022 so converters need more than ever some guidance on how to cope with this in the future.
Furthermore, the current geopolitical situation resulting from the Russian invasion of Ukraine has consequences whose scopes are getting global. Indeed, even if the plastics industry has been familiar the past months with the raw materials shortages and the very high fluctuations, this conflict is impacting our business from an unprecedented economic point of view.
Prices are not only drastically increasing on the raw material side. As you know, our industry is also confronted with additional consequences such as increased energy costs which is a big issue for companies.
The situation might remain unstable for a while, so the Polymers for Europe Alliance is organising webinars for its members to provide all possible information and assistance in the supply chain. These supply chains will probably become shorter and more stable.
Looking ahead, what does the future hold for plastic-based packaging?
A very bright future I have to say. Alternative materials have a far higher carbon footprint than plastics and this real truth will come to the surface very soon now. Mistakes have been made by politicians due to plastic bashing, but markets for plastic packaging will remain strong in the decades ahead. Especially looking at all circularity projects that are being set up by the industry actors.