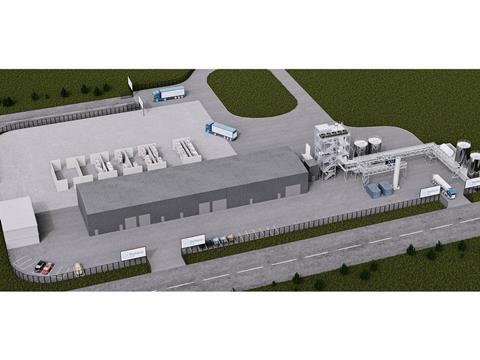 px Group, owner of Saltend Chemicals Park and operator of various critical energy infrastructure sites across Europe, has been awarded a ten-year Operations & Maintenance contract by ReNew ELP at its plastic recycling plant.
ReNew ELP, a subsidiary of Mura Technology Ltd, will contribute its HydroPRS (Hydrothermal Plastic Recycling Solution) technology platform to put end-of-life plastics through the process of chemical recycling, using supercritical water to break them down into naphtha, gas oils, heavy wax residue, and other valuable liquid hydrocarbon products. These will then be contributed to the manufacture of new plastics. Reportedly, this process can be repeated infinitely and processes all types of plastic waste, regardless of how easily they are usually recycled.
In the first phase of operations, px Group and ReNew ELP aim to process over 20,000 tonnes of plastic waste per year. They claim to have the scope and planning permission to build additional processing lines, which is estimated to increase the figure to 80,000 tonnes.
It is also suggested that the contract itself, scheduled to begin before the end of 2022, will result in approximately thirty new on-site jobs being created.
px Group CEO Geoff Holmes states, "We have 30 years of hands-on experience developing cleaner energy projects and reducing emissions. So, with this contract, we will continue to deliver lower-carbon solutions that are required for a sustainable economy and build on our commitment to the energy transition."
Richard Daley, managing director at ReNew ELP, adds, "px Group has a first-rate track record of managing some of the UK's most important energy and industrial sites, with an exemplary safety record. We look forward to working with px Group and the team on-site as we demonstrate the commercial performance of HydroPRS and expand our technological offering around the world."
We spoke to Mura Technology last year to learn more about the HydroPRS process and the launch of its recycling plant. They told us about the demand for new recycling and processing methods as the industrial use of plastic increases, the difficulty of drawing the attention of political and regulatory organisations, and their partnership with KBR.
More recently, Itero Technologies announced its EUR 5 million investment from Infinity Recycling's Circular Plastics Fund to design and build a demonstration plant for its propriety pyrolysis chemical recycling process.