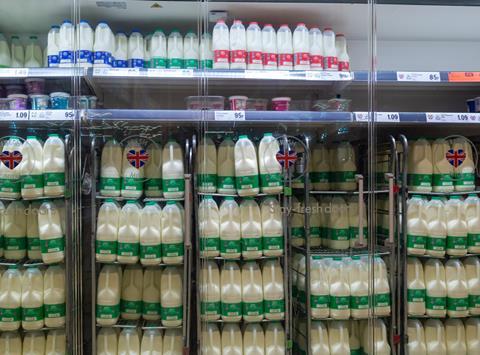 Yesterday's announcement that UK retailer Morrisons is planning to scrap HDPE milk bottles in favour of cartons caused intense debate within the packaging community. In this article, Jonathan Wragg, owner of CAP Environmental, puts forward his opinions on why this move might not be such a clear-cut environmental win.
The war on plastic is in full flow and is being driven by the mainstream media, social media, consumers, governments and corporate initiatives. But should it be war on plastic, or should it very simply be a war on waste? The more confusing the environmental message gets, the more clouded the future goals will become and the more impossible they will be to achieve.
Yes, the world needs less waste, and yes, some of the waste we see in nature is plastic, but that doesn't mean that changing from plastic packaging to an alternative will necessarily improve things. In some cases, moving away from plastic packaging will do more harm than good, and corporate decisions by some of the largest supermarkets will have long-standing consequences around reducing waste.
Morrisons this week announced that it was moving all its own-brand milk products away from HDPE bottles into a 'better sustainable packaging option.' They have decided that they are going to instead put their milk into Tetra Pak carton packaging. Morrisons claims that this switch will save an initial 100 tonnes of plastic a year, alongside another 678 tonnes by switching its own label juice to the same system.
But is this a good idea?
The idea of moving from a very widely kerbside recycled HDPE bottle to a pack that can only be recycled by a single company, at a handful of sites, is very short-sighted.
I have asked both Morrisons and Tetra Pak for comment on just how many units they are forecasting to receive back from households and so far, there is no comment from either.
This plan may save 100 tonnes of plastic a year, but it is creating a problem downstream. Even if 100% (it will be closer to 10%) of all these Tetra Pak cartons end up at a Tetra Pak facility, then all that will happen is they are downcycled into something that gives nothing back to the circular economy and goes against the waste and recycling industries' 'Recycle-Reuse-Reduce' motto.
All this is doing is removing a plastic carton that is widely recycled and swapping it for a carton that has no recycling credentials, just to say they have removed plastic. This narrative is what is stopping real progress and is very ill-informed.
I visited a Morrisons store recently and I will happily point out to them at least 20 products where the packaging requires changing long before the packaging for milk products does. But the key here is milk: most households drink and buy milk and therefore by changing this, Morrisons know they will get the attention of a bigger crowd.
Is this greenwashing?
Yes! I know both Tetra Pak and Morrisons are talking about LCA data to back this up, but from what I have read it only shows a comparison against refillable bottles. It does not show any comparison against PET, LDPE or HDPE. It also does not show any data around forecasted numbers for collection, and shockingly it shows that the carton will not be recycled at all but will end up in either landfill or at incineration.
Even if this isn't greenwashing, how can we believe a supermarket that only six months ago announced that all its own-brand milk will be going into glass bottles? In July 2021, Morrisons sent press releases out saying that they would be the first supermarket to work in partnership with Metro.co.uk's 'Time to Shelve' campaign. But that didn't happen.
From speaking to people within the packaging and dairy industries, it was down to Morrisons looking at weight and transport and realising that they would need to dramatically increase prices to maintain their profits on milk. They said the cancelation was down to learning that glass would increase carbon emissions. This may be true as it would do that, but I'm going to guess it's a money matter rather than an environmental one after this announcement.
But let's not kid ourselves, these press releases are not meant for the packaging experts, the recycling experts, the people within recycling organisations and departments who have dedicated countless hours to making the plastic milk bottle a great example of circular recycling.
These press releases are meant for the average consumer, the people that are already confused and who want to do their bit for the environment but just want to know-how. The supermarkets release these stories so that their customers feel that the company is doing its best
So, what now?
John Coats – LARAC interim CEO says it all in his views on this news: 'This industry has worked hard to make the plastic milk bottle the best recyclable option available. The body and cap are 100% recyclable through kerbside collections. This is comedy gold but a circular economy nightmare. Morrisons has chosen marketing hype over facts.'
My view is, just like it did with the glass bottle idea, Morrisons should cancel and stick with the current solution. At least until a genuinely better alternative comes around.
Veolia and Biffa both have HDPE recycling facilities in the UK, and both reproduce food-grade rHDPE. I am aware of two more sites that will be up and running by 2023. Is Morrisons the only supermarket not getting their milk bottles made from this material? I can say with great certainty that several of their competitors are. Maybe Morrisons should investigate this?
I would also urge Morrisons' marketing team to really research before releasing any more press, two in seven months on the same subject is crazy, when the most recyclable option is already sitting on their shelves.