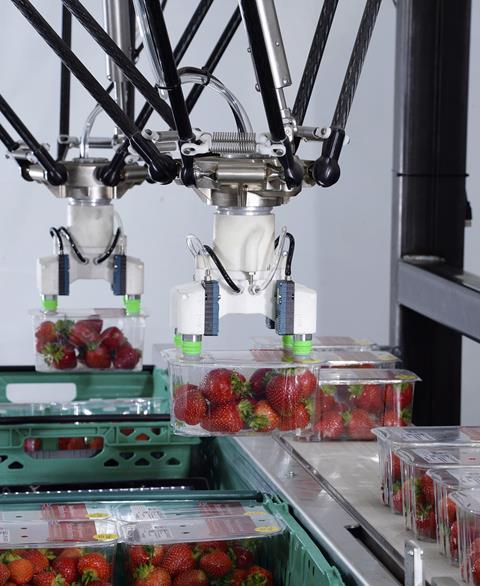 Brillopak introduced its new 'Meteor' fresh produce punnet loading line and Unipick P160 high speed case and crate packer at the PPMA Show. Tim Sykes caught up with director David Jahn to discuss a looming labour crisis and Brillopak's efforts to provide timely solutions to the fresh produce industry.
Brillopak, a UK-based specialist in robotic packing and palletising systems, was founded in 1999 with the intuition that the market would need automation to maintain competitiveness and to deal with broader socio-economic pressures. This need grows ever more evident in markets such as season fresh produce, according to David Jahn.
"Across northern Europe the cost of labour in the produce sector is rising," he told Packaging Europe. "In the UK for instance fruit packers are coping with the introduction of the Living Wage. A recent report found that due to potential shortages of labour caused by Brexit, retail prices for items like strawberries and raspberries could rise by over 30%, squeezing profit margins further. Across southern Europe, by contrast, labour costs tend to be lower, though because the market is characterised by a smaller number of higher volume packers looking for efficiency across their operations, the south has often led the way in automation."
A hard Brexit for fruit packers
In Brillopak's domestic market packers face a set of localised challenges. The prospect of a 'Hard Brexit' raises the possibility of a severe shrinkage in a workforce that is reliant on overseas labour, including the 28,000 EU workers who come to the UK between May and September each year to harvest, process, grade and pack soft fruit. "There is already evidence that, even as negotiations continue, EU citizens are opting to return to their countries of origin, based on uncertainty about their future legal status, cultural discomfort and currency fluctuation," David Jahn observed.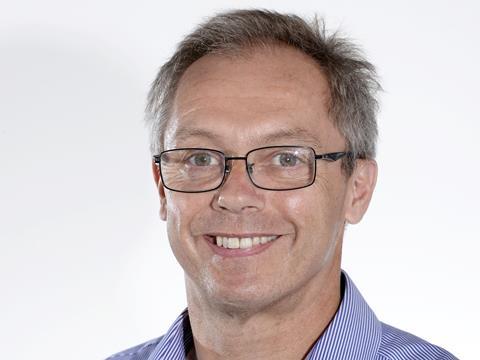 Meanwhile, fresh produce is becoming something of an added-value item in the retail space, with a premium on attractive presentation. Together these business and market pressures translate to demand for automation systems that can fill the labour gap, while providing gentle handling and flexible presentation – while delivering the fast line speeds packers require.
Brillopak's new Unipick P160 high speed case and crate packer has been specifically designed for the fresh food sector, specifically tray seal punnets, flow wrap and vertical form fill seal products, including soft fruits, top fruits, root vegetables and meat products, the machine marks a step change in automation performance.
Not only does the P160 pack at high speeds, averaging over 100 packs per minute, but the robot spider arms individually place each pack one by one gently into a retail crate. Highly dexterous, with a reach of 1130mm, this gentle handling helps to prevent bruising and damage to delicate and perishable fruit and vegetables.
"Traditionally, to achieve high speeds like this in case loading, machines pick layers or rows of product," David Jahn commented. "However, this can lead to fruit punnets and flow wrapped fresh items like apples being dropped, which stops the line and causes damaged product. These frequent line stops have a significant impact on line efficiency and ultimately bottom line profit."
Gloves and Meteors
Brillopak has chosen Omron as its technology partner for fast, dextrous robotics and a unified control system. The P160 system incorporates two Omron three-arm Delta robots, both with quick release end-of-arm robot heads for different product types. Indeed, Brillopak's latest innovation – patent pending and so new it had yet to be named – is a robot head with a hand-like form, designed to delicately scoop up and place products. After some deliberation during the interview, David Jahn and I settled on an appropriate product name: 'Glove'. (The question of trademark IP may occupy Packaging Europe's and Brillopak's legal teams for years to come.)
Such versatility in solutions aims to help packers extend their traditional seasonal work windows to year-round operations and flex quickly to multiple product types and sizes, resulting in quicker ROI.
Meanwhile, Brillopak's Meteor fruit and vegetable loading line, the subject of five years' R&D integrates Omron's new four-arm Delta robot, Quattro – the fastest and most dexterous robot in the world. Unlike most traditional robotic loading systems which pick and place punnets in layers, Meteor loads individual packs into retail crates at speeds of up to 100ppm and with a new degree of dexterity that no layer-based robot handling system can achieve.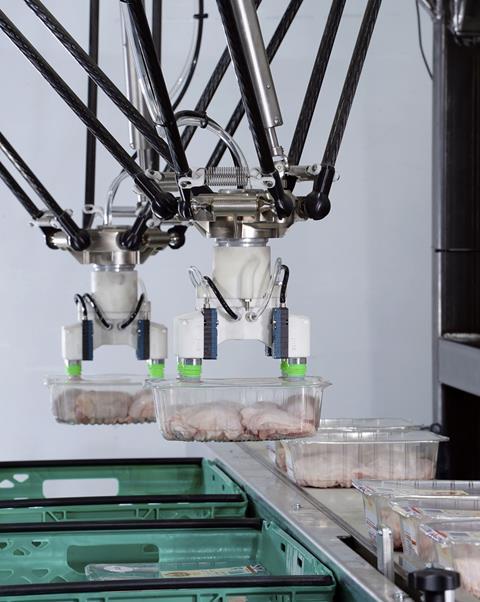 "Lines that handle fresh produce such as fruits, vegetables or meats, are usually highly automated," said David Jahn. "As they continue to become faster and more efficient the higher throughput places a strain on the end of line packing function. Traditionally, this process is achieved by accumulating the packs and picking and placing products into crates in layers, but if one punnet is dropped or falls off the line, the interruption can cause severe periods of downtime and waste."
Although end of line packing is automated to some degree, as processing lines become faster there is an increasing need for manual labour to help match the line speed. Once again, labour cost and scarcity are serious challenges. "Speed and dexterity are critical if retailers and packers are to automate their end of line packing processes," David Jahn observed. "It's all very well operating at high speeds but if there are line stoppages, you have a significant problem. Packers need to rely on consistency of production across the whole of a ten-hour shift. We believe that flawless loading with minimal line interruptions can best be achieved with a single product pick. It's the safest way to load a wide range of retail crates and cases accurately and why we developed Meteor."