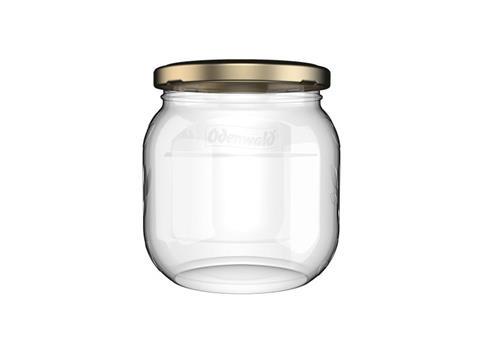 Ardagh Group has created a new shape for Odenwald's family of fruit sauce jars in three different sizes: 212ml, 370ml and 720ml.
Driven by the consumer desire for easier access to the product within the jars, the new shape emulates a glass bowl, taking the jar profile lower and wider than the original design, with a generous opening. The rounded angles and wide aperture, make it easy to use all of the product inside, avoiding any waste.
The Odenwald brand is debossed on the front and back of the jar, while a new leaf decoration conveys the naturalness of the product inside. The embossing is positioned within the sides of the glass to provide users with a firm grip. The result is a design that sets out to be appealing on the dinner table as well as being highly functional.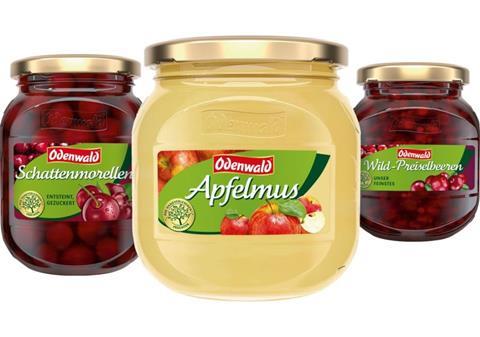 Katharina Chemnitz, Product Designer at Ardagh Group, talks about the design process:"One of the main design challenges was to work out the optimum position for leaf decoration on the sides of the jars. We decided to use both embossing and debossing to create the leaves within the glass, both to create the required grip and to avoid any glass-to-glass contact during transportation."
Odenwald brand owners, Andros, carried out consumer research to understand their needs and to determine the final design. Mirco Bastiani, Head of Marketing at Andros comments:"In our research, consumers chose this as the final design as they felt it was more than just a jar. It gives easy access to 100% of our sauces and preserves, plus its friendly appearance makes it attractive for reusing and for upcycling ideas."
Interested in more stories about how packaging can help shape the consumer experience? Check out our sister publication Touchpoints.