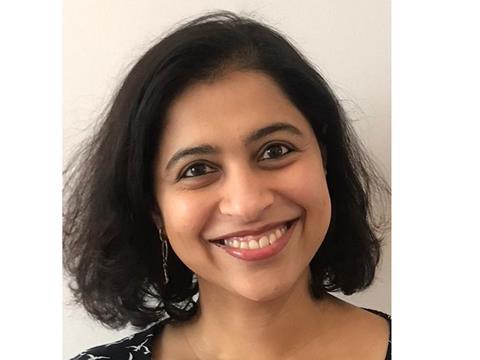 We're also exploring new materials for packaging like the NaturALL bottle alliance for bio-based PET and are working with Danimer Scientific on exploring new flexible packaging materials in some geographies.
The report highlights that you are testing 100% industrially compostable thin-film plant-based snack bags in selected markets. Could you give us some background on this product?
This is an area we are exploring in areas outside of Europe where recycling infrastructure is not so established. PepsiCo began work with Danimer Scientific to develop bio-based film resins created from corn and which were industrially compostable, meaning that the material will biodegrade over time in a composting facility. This material has been tested in-market in the U.S. with Tostitos and was piloted in Chile and India under the Artesanas and Lay's brands. 
In both India and Chile, we have been trying to understand the trends and attitudes of consumers towards recycling and composting, as well as consumer acceptance and perception.
We're hoping the insights from those projects will help with our ambition to develop packaging that will compost in almost any condition. The ideal is to develop a material that is both recyclable and compostable.
What challenges does PepsiCo face in its move towards more sustainable practices?
We're working to build sustainability into the DNA of our business. That brings challenges given the large number of geographies we operate across, the range of brands we own, and the scale and complexity of our supply chain. There are a number of stakeholders to bring on board, however, what that means is that even small changes can have a big impact not just in our company but beyond.
In your view, how has the COVID-19 pandemic affected packaging sustainability?
It is clearer than ever that organizations like PepsiCo and our partners need to take bold steps to catalyse positive change and bring about a stronger, more sustainable future. In terms of packaging it's important the whole industry maintains the momentum which has been built in the past few years and we see more collaboration and more ambition to create a circular economy for packaging. We're putting our support behind a green recovery and recently became a signatory of the EU Parliament's Green Recovery Alliance.
Looking ahead, what's next for PepsiCo in the realm of packaging sustainability?
For us it's about building on the foundation of the work we've been progressing for the last few years, continuing on our rPET journey, working with others to drive systemic change, and taking the various innovative trials and pilots to the next level and testing them at scale. My personal mission is working with all of our brand teams at PepsiCo in Europe to embed our sustainable packaging vision into the heart of their current and future plans ensuring we respond to what our consumers want and doing what is right for society.