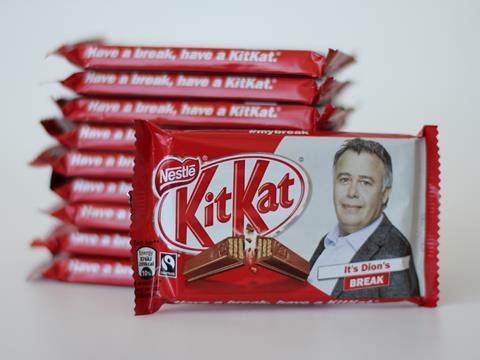 Many consider the Coca-Cola's 'Share a Coke' campaign in 2013 a watershed moment in branding, bringing the versatility of digital print into the mainstream. Since then this approach has become increasingly widespread, with more and more brands jumping on the bandwagon. But when will mass customisation give way to a new era of personalisation? Elisabeth Skoda spoke to some of the key players in this unfolding story. Additional reporting by Libby White and Tim Sykes.
According to Douglas Gibson, managing director of Infigo Software, the 'Share a Coke' campaign showed the power of personalisation (or, in this case, very clever mass customisation). "Coke saw sales and market share increase significantly after a period of decline, showing how effective personalisation can be at creating brand stand-out and talk-ability," he said. "Since then, many brands have followed suit and found interesting and unique ways to use personalisation to drive sales and create a PR buzz. What is most evident from some of the high-profile brand examples is that consumers are willing to pay a premium for a personalised product, and adding personalisation keeps the brand in homes for longer, and keeps it front of mind because it has engendered an emotional connection with the consumer."
There is research that suggests packaging is the most influential medium in terms of consumer buying decisions, even above TV and online advertising. "It's essential that packaging and label producers are able to offer solutions that enable brands to create unique and outstanding packaging that is tailored to their end user, whether that's through customisation, personalisation or localisation," Mr Gibson continued. "All of these can be enabled simply using the right web-to-print solution."
Personalisation does not just make products stand out, it also opens up new market and revenue opportunities in the form of gifts. "The personalised gifting market has exploded and shows no sign of slowing down – even the famously divisive brand Marmite jumped on the trend a couple of years ago in time for Christmas!" Mr Gibson remarked. "Gifting opportunities give consumers more reasons to buy brands more frequently and also do the job of a 'member get member' strategy as brands reach new customers through gifting."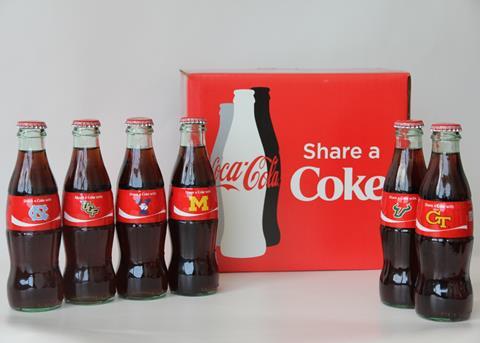 A personal touch
Consumer expectations are evolving rapidly and the massive growth in personalised product sales shows that to keep pace brands in a variety of industries need to be thinking about how they can add a personal touch to their proposition – and as such print and packaging suppliers need to be able to respond to these demands.
"As a result of this personalisation revolution, we've seen the profile of our client base shift in recent years. We're now servicing more and more B2C brands offering personalised products and gifts on-demand, and we're also attracting more packaging and label producers who have recognised the need to deliver digital customisation and personalisation options to their clients," according to Mr Gibson.
User experience and automation can be key to success for companies introducing personalisation to their products. Online portals need to be easy to implement and manage for the supplier, and offer a self-service, engaging experience for the end user, accessible 24/7 on whatever device they choose to use.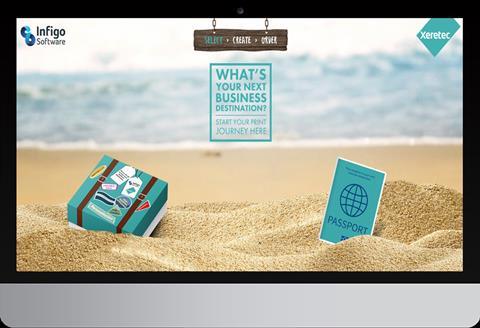 To deliver this, according to Infigo, companies should consider investing in personalisation software such as its own cloud-based MegaEdit design module, which seeks to make personalisation simple for customers, generating a realistic 3D preview of the personalised product for the customer - helping remove a barrier to purchase. "This is essential for companies to win share of wallet in the crowded online market place," commented Mr Gibson. "Delivering on-demand personalisation for packaging, labels and gifting products requires web-to-print software solution that can integrate easily with key points throughout the production workflow. Reducing manual touchpoints and delivering automated end-to-end processes is the only way for producers to cost-effectively manage customised and personalised short runs, and to meet consumer expectations for super-fast, seamless ordering facilities."
Unique experiences, personal engagement
Across the industry there is a growing consensus that personalisation can do far more than we have seen so far. Richard Askam was one of the key brains behind 'Share a Coke', having been brought into the project by Coca-Cola after pioneering personalisation in his own wine business. While many of us may feel we've witnessed a revolution in the industry, he suggests that the revolution has yet to get going:
"Personalisation isn't a new phenomenon – people have been personalising products since the Dark Ages," Mr Askam told Packaging Europe. "What is new is the ability to put it on particular substrates. 'Share a Coke' opened the door. But what we've seen so far is just the beginning. Sticking someone's name on a product is only scratching the surface of the possibilities. Personalisation has the capacity to make a real emotional connection – something like 'You and I have been friends for 30 years… do you remember this song we used to listen to?' Personalised products are a device to forge a direct relationship with the consumer, one that the brand owner used to outsource to the retailer. The brands that do the most innovative things today will be the big winners."
Douglas Gibson shares this view. "As more and more companies deliver customised products, packaging and labels, creating stand out is going to become harder," he said. "Companies need to find interesting ways to make the experience unique and unexpected. One of the trends we're seeing in the personalised packaging market is how brands can close the loop between the online/mobile experience and the printed product. Enabling a two-way conversation between the consumer and the brand increases the opportunity for engagement and social sharing, expanding the reach of campaigns."
More and more brands are turning to QR codes, video embedding technology and virtual reality to deliver that two-way communication, prompting businesses such as Infigo to integrate their solutions with mobile interaction between consumers and printed products and packaging. They expect massive growth in this interactive engagement delivered through packaging in the next few years, as brands seek to stay relevant to the savvy digital generation.
Particular marketing campaigns give us glimpses of ways in which personalisation might go deeper than 'putting a name on the label' in the future. For instance, HP helped create over 56,000 personalised Kit Kat packs in a campaign, produced by HP Indigo customer Ultimate Packaging. Using Ultimate's web-to-print capabilities, winners can personalise the chocolate packages with a photo or phrase on the Kit Kat pack, which they receive in a special presentation box. The flexible packaging packs are printed on the HP Indigo 20000 and HP Indigo WS6600 digital presses.
In another example, Amarula, a South African producer of cream liqueur, released a special edition of 400,000 bottles with individualised elephant icons to raise global awareness for the same remaining number of the endangered African species. In a collaboration with HP and label converter SA Litho of Cape Town, South Africa, Amarula Cream turned its liqueur bottles into unique pieces as an added dimension to the brand's "Name Them, Save Them" African elephant conservation project. The production of the one-of-a-kind designed elephant icons and names on labels was made possible by HP SmartStream Mosaic, using two seed patterns in a variable design software algorithm, and the HP Indigo WS6800 Digital Press.
Meanwhile, Italian company Melinda Apples used social media and digital print for a campaign to support Italian apple farmers affected by the earthquake in 2016. The apple company launched the 'Dedicamela' ('Pledge an Apple') campaign, inviting comments on its Facebook page to encourage the afflicted farmers. The uplifting messages are integrated into the design of the corrugated boxes, and printed on an HP PageWide T1100 Press by converter Ghelfi Ondaluti.
Imagination must catch up with technology
Another increasingly held view is that while the first manifestation of personalised products came on labels, its future may be more diverse.
"The reason labels are so prevalent in the personalisation initiatives we have seen is because they're the easiest to do," commented Richard Askam. "Flexo, folding carton and corrugated are the areas I'm keen to see developed in personalisation. These are all too often seen as a commodity rather than a product. My advice to carton manufacturers is 'stop being bought from and start selling to! Take brands with you!'"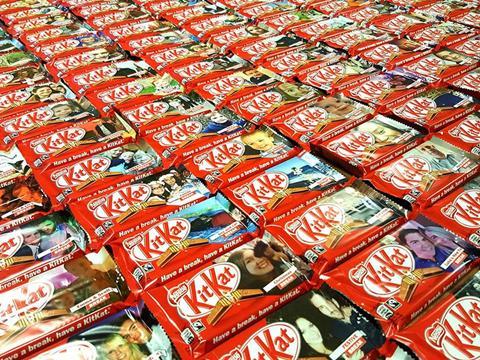 Speaking at the FEFCO technical seminar, Eviatar Halevi, director of technology and business development for HP Scitex Industrial presses, consider the possibilities and limitations around personalisation on packaging. "Different types of packaging have different opportunities for personalisation," he told Packaging Europe. "The more it is directly on the goods, the easier it is to become personalised. I would say labels have the highest opportunity to become fully personalised. There will be always be a place for personalisation; it will be the horse that is pulling the wagon, because this is where digital excels. For our customers, it will be a critical tool to attract their customer and creating a unique position for themselves. And even if eventually it is going to be just five or ten per cent of what they do, it is going to be the most important five to ten per cent that they do because of margins and the attractiveness for customer. To us, this is a critical element in providing digital."
Meanwhile, Xerox presented a vision of much deeper consumer engagement at their Digital Packaging Live! event in October. "The point is to enlarge communication capabilities and to address the consumer more directly, such as through different substrates," Hubert Soviche, vice president of the graphic communications solutions group, told Packaging Europe. "One area where this is possible is through labels, an area which is continuously developing, or by printing on different materials such as plastics directly. We have developed another technology that can print 360 degrees for example."
The consumer and their imagination can be a major driver of personalised creativity, according to marketing manager Alan Clarke. "A great example in terms of personalisation is the car industry," he said. "When you go onto the website and modify the car you're buying, you can choose the wheels, the colours, the seats, and then when the brochure arrives it is based on what you chose on that website. There's no reason why that formula can't be adapted to packaging. The customer can choose online for example the look and feel of the package for a gift, and the package can then be personalised or customised."
Technology has been catching up with our creative imagination – perhaps now imagination must catch up with technology. "Once the orders arrive with the printer or the converter something needs to happen to it, e.g. it needs to be imposed or the finishing needs to be set up. Every time you touch something in the production process, even if that means setting up the finishing by changing a few dials, that costs money. The software workflow is taking over now whereby when the job comes in it can assess it, see the stock, set the engine up, set the finishing up. The consumer ultimately creates the job online. Printing technology and capabilities are continuously improving, new inks are being developed, and the software that brings it all together allows a platform for innovation, solutions, and ideas to be brought to the market."
It's clear that for all the advances there remain huge technological and imaginative challenges in realising the potential of personalisation. We'll give the final word to Richard Askam – who today spends his time as the 'Digital Nomad' thinking through the implications of digital print:
"Most of the campaigns we've seen so far have been mass customisation rather than personalisation. However, with individualisation tools such as HP SmartStream Mosaic, the technology is now available for a brand to put out a million unique products. But translating that into fundamentally new types of engagement is a different matter. Then there's the complex task, requiring more innovation, is marrying this production capability to distribution at high volumes. How do personalised products, generated online, reach the right person in the retail store?"
One thing is clear: this revolution is just starting.