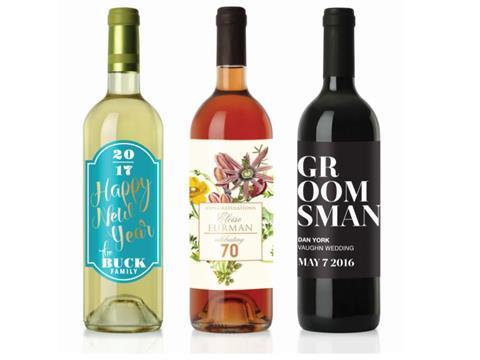 At this year's Label Summit Latin America in Santiago, Chile, UPM Raflatac will be demonstrating how its latest product innovations are a perfect fit to help companies distinguish their brands.
From new thin film innovations for home and personal care applications, food containers, craft beverage and wine and spirits; to exciting developments for paper labelling,
UPM Raflatac truly offers something for everyone. And with our strong commitment to sustainability, we are second to none. Find your inspiration; we have the solution. Label Summit Latin America attendees are invited to stop by booth G12 to meet with UPM Raflatac's label experts to learn the latest information on labelling technologies and innovations and to test samples of label materials to find exactly what's right for you and your brand.
In addition to a full portfolio of wine and spirits labelling solutions, featured products at the booth include the new RR20 adhesive, providing reliable resealability for food package labels; RH04FG, a hotmelt adhesive that meets the FDA's requirements for direct contact with fruit and vegetable skin; new 60# Raflacoat Premium, which delivers high-gloss performance for maximum shelf appeal at a semi-gloss price point; and newly launched Raflex MDO films, which combine the best properties of PP and PE for conformables.
Wine Workshop
On Wednesday, May 17 at 4:15 p.m., UPM Raflatac's Andreu Gombau, Director of Sales for South America, and Edmund Ayres, Country Manager for Chile, Bolivia and Peru will partner with Colorama's General Manager, Juan Felipe Correa, to present on the latest in the wine industry, including export market expectations, global wine market growth, packaging trends and innovations and much more. Be sure to stick around after for a fun conclusion to the conference with a wine tasting, featuring a selection of incredible red and white wines from Vina San Pedro.
More info: