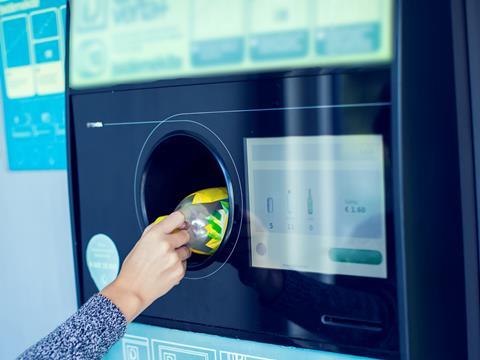 Some 25 experts have today urged the UK Government to introduce a deposit return scheme (DRS) for drinks containers that mirrors Denmark's system.
The experts believe Denmark's scheme, which uses a variable deposit model inclusive of all materials including glass, plastic, and aluminium, will best tackle the UK's waste crisis.
Writing in an open letter, cross-party politicians, NGOs, and academics said the UK's DRS should follow the same model, with the country boasting high redemption rates for drinks containers.
A DRS scheme sees consumers pay a deposit on drinks containers that can be redeemed once the container is returned.
The UK Government is currently consulting on the design of a nationwide DRS, with the scheme set to be introduced across England, Wales, and Northern Ireland in 2024.
The brainchild of environmental campaign group Nature 2030, the letter highlights the extremely high redemption rate for drinks containers in Denmark – as high as 93%.
Denmark's scheme implements a variable fee based on the size and material of different containers. In Copenhagen a shopper purchasing a small plastic bottle of cola pays a higher deposit than a consumer purchasing a small glass bottle of the same drink; for plastic bottles of one-litre or over, the deposit value is three times higher.
The experts say that, as a result, consumers are more inclined to return them to redeem their deposit, while also looking to avoid materials that they say are most culpable for exacerbating pollution – such as single-use plastic containers.
Those supporting the letter believe following this model will be critical if the UK is to stop its growing waste crisis and dramatically increase its recycling rates.
According to the Government, currently recycling rates in the UK for drinks containers are estimated to be 70%, leaving around 4 billion plastic bottles and 1.5 billion glass bottles unprocessed each year.
In comparison, Denmark reportedly recycles some 92% of all bottles and cans, largely due to the success of its collection model.
The letter comes after polling last year found 84% of the UK public believe all drinks containers should be included in the Government's proposed scheme.