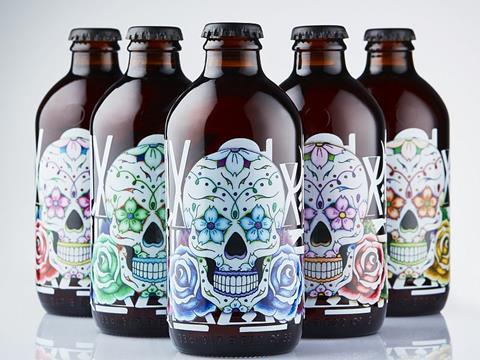 Phrases that recur when talking to glass manufacturers is that their product is natural, safe, infinitely recyclability and environmentally friendly.
Marie-Laure Susset, global marketing communications leader at O-I, lists four main benefits of glass as a packaging material in the areas of health, the environment, a premium experience and taste.
With glass being pure and impermeable, it can help keep food and beverages fresh. It also does not interact with the product it contains. It is easy to clean, sterilise and re-use. "Glass containers are the only food contact material that is 'Generally Recognised as Safe' by the U.S. Food and Drug Administration," she points out.
From an environmental point of view, she underlines that glass is made from three natural, readily available ingredients: sand, limestone and soda ash. "A glass bottle can go from the recycling bin back to the store shelf in as little as 30 days. Earlier this year, O-I achieved a Cradle to Cradle certification for 90 per cent of its worldwide operations," she adds.
Glass creates emotional connections with consumers through offering a multisensory experience. It is the only packaging material that people are inspired to save, reuse, repurpose, collect and display, she claims: "Because of its flexibility in shapes, colours and decoration, glass also offers brands a broad range of options to differentiate themselves and offer unique, premium experiences to their consumers." Indeed, a consumer survey by The European Glass Federation FEVE found that 85 per cent of Europeans said they preferred glass over all other packaging materials.
Finally, Marie-Laure Susset highlights the taste experience glass offers. "Glass is all about the taste buds. Because it is odourless and flavourless, and does not interact with the product inside, it preserves and presents the flavour of a product exactly as intended."
Glass and the war on plastics
With public focus currently firmly on plastic waste, the question arises whether this has positively impacted on the demand for glass.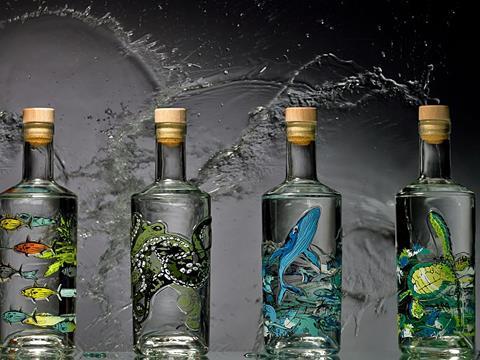 Chris Todd, product innovation manager at Allied Glass, has seen increased demand for glass but thinks that this goes beyond the plastics debate. "Allied Glass produce glass containers primarily for the premium spirits sector, which itself is in a state of growth. I have noticed however that due to its premium values and recyclability, companies like Coca-Cola have started using and promoting glass in their advertising. When people are substituting plastic containers, they are doing so with glass. There are numerous articles reporting the rise in popularity of the almost extinct milkman as people try to make a difference. These are all proof that glass is the material of choice for boosting environmental credentials."
Sharon Todd, head of marketing at Ardagh Glass Europe, highlights the emergence of 'plastic-free' options and concepts. "There are a few initiatives such as the plastic-free zones recently created and supplied by A Plastic Planet," she says. "These have been reportedly received positively by consumers, and glass can play an important role in this."
Marie-Laure Susset has also observed a renewed interest in glass that is confirmed by Euromonitor data. "2016 marked an inflection point for glass growth globally - glass stopped declining and started growing again," she reveals. "In western Europe we even expect glass growth to modestly outpace total packaging growth in the next few years. Sustainability is one of the three market trends (along with premiumisation and health / wellness) to which O-I believes glass can offer an appealing answer."
Innovation
A major development by Allied Glass inspired by the plastics debate, presented at Luxe Pack last year, were the Sea Creatures collection bottles, which combine glass form and elaborate printing to create a sophisticated decorative technique with visual and tactile effects. Another major innovation for Allied Glass last year was the production of charcoal coloured glass in the main furnace, rather than adding colour after the furnace into the forehearth which is typical in the industry. "Producing in the main furnace allowed us to produce this colour using 80 per cent recycled content," Chris Todd says, "saving raw materials, energy and reducing CO2 emissions."
Perhaps Ardagh's most significant recent innovation is its sculptural embossing technology, which provides exciting opportunities for brand owners to enhance their glass packaging design with an unprecedented level of intricate detail on multiple levels, giving designs a life-like quality.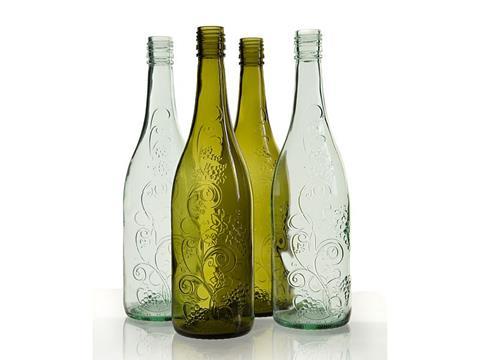 However, boosting sustainability is another key point, as Sharon Todd highlights: "In terms of process, we continue to drive growth in our industry-leading cullet usage and have targeted additional investments to enhance energy efficiency and further improve sustainability performance. A good example is our award-winning sustainable battery storage solution, which provides a reliable source of green energy, and is transforming the way energy is managed at our glass plant in Irvine, Scotland."
As reported previously in Packaging Europe, for O-I the big innovation of 2018 was O-I : EXPRESSIONS, a solution providing game-changing opportunities.
"This is a new, late-stage differentiation service that combines the integral benefits of glass with an agile, marketing-focused capability," Marie-Laure Susset explains. "This innovation makes glass more relevant to more customers by offering an unprecedentedly easy and quick access to customisation and personalisation for glass packaging, enabling them to respond to consumer demand for 'made for me' yet environmentally friendly products. The O-I : EXPRESSIONS RELIEF service, offering digitally printed and coloured embossing has created a real wow effect and has been qualified as breakthrough by many customers."
Focus on resource efficiency
Both Sharon Todd and Marie-Laure Susset underline lightweighting as the way forward.
"Glass remains extremely well-placed to meet brand owners' needs and has a bright future. Lightweighting has delivered significant benefits over many years and continues to be a focus," says Sharon Todd.
"An example of lightweighting can be found in O-I's recently published CSR report update: Adnams, a brewer based in Southwold, UK, wanted to reduce the weight of their bottle," Marie-Laure Susset adds. "O-I's team collaborated with Adnams to produce a lighter weight yet still embossed, branded beer bottle. O-I was able to take 19g off the brand's market leading bottle, removing 115 tonnes from the glass waste stream annually. This lighter weight bottle has now become the standard weight for the majority of the 500ml ale beer bottles produced at O-I's Harlow plant."
She also highlights the role innovation has played across the industry as a whole: "As an industry, in the past decade alone, we have made significant investments in upgrading glass plants to be more environmentally friendly, as well cutting our CO2 emissions by 70 per cent. We have also managed to make glass bottles 30 per cent lighter than they were two decades ago, without sacrificing product preservation, recyclability or design."
Despite all the innovation, the industry seems to understand that public affection for glass is rooted in ageless characteristics that respond to some of the core desires of today's consumers. "Glass is 100 per cent recyclable, inert, safe, fits well within the circular economy model," Chris Todd concludes. "Yes, it is heavy and might break if dropped, but it is a material that is used to present a positive, responsible image by our customers and consumers."