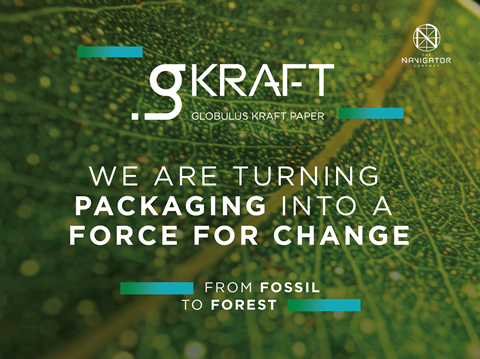 The Navigator Company will be present at interpack, the event in which global packaging industry meets and presents the innovations along the entire value chain, from 4 to 10 May 2023, in Düsseldorf.
By participating with its most recent packaging range, gKRAFT, the company aims to present its answer to the plastic crisis: a kraft paper solution that accelerates the transition to the use of natural, sustainable, recyclable, and biodegradable fibres.
Capitalising on its extensive knowledge of the advantages of Eucalyptus globulus, The Navigator Company introduced gKRAFT in three sub-brands, FLEX, BAG and BOX, covering a wide range of business needs.
Due to the virgin fibres used, this high-quality packaging solution offers an extra smooth finish and superior printing quality, while being a safer and more hygienic option versus recycled paper, as the latter can contain harmful quantities of chemicals. However, even among its virgin fibre peers, gKRAFT has leverage, since it allows more recycling potential, while using less wood volume per tonne of paper.
All in all, gKRAFT is a clear asset for brands wanting to show their consumers a clear commitment to the environment.
Join us at interpack Hall 8A/C31 and find out more about our gKRAFT solutions.