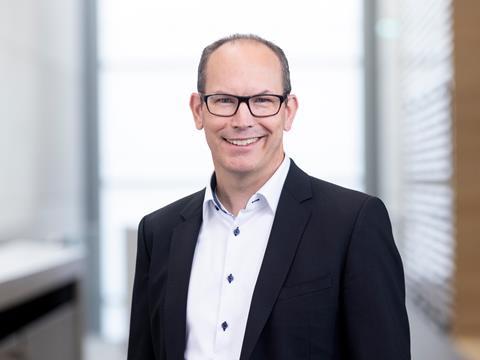 What were the key moments from interpack 2023, what is the inside story on the COVID-affected 2020 edition, and how do physical events like interpack fit into the digital age? We put these questions – and more – to Thomas Dohse, director at interpack, in a recent conversation.
It's now been a while since interpack ended, and we've all had time to process the event and everything we witnessed there. In this context, how would you reflect on interpack 2023 as a whole?
We are proud, grateful, and satisfied. After a six-year break due to the pandemic, interpack 2023 was eagerly awaited by everyone and we are happy to have met and even exceeded expectations. This interpack was therefore a very special one. After such a long time and against the background of new trends and developments, there was a great abundance of innovations in the halls. But of course, the challenges facing the industry were also discussed, especially the issue of supply chain security.
What were your favourite stand-out moments from the event?
When the doors opened for visitors at 10 a.m. on the first day of the fair and everyone streamed in - that really gave me goosebumps. We had worked extremely hard for it this time. Finally, shaking hands again! The community was together again. That is also emotional for us as organisers and part of the industry.
In the build-up, what were your expectations for interpack 2023?
We had the goal of completely occupying the exhibition grounds and covering all relevant application areas. We succeeded in doing so. As far as visitors are concerned, the forecasts were more than difficult due to the global political situation and economic challenges. However, we already had good registration figures in advance and were therefore absolutely optimistic that we'd achieve the high quality and internationality of visitors again.
Could you give us some insights into the work that goes into planning and executing an event that is as vast as interpack?
Planning a massive trade fair like interpack is a project that takes several years. And a lot of people are involved in the success of an interpack - on the one hand here in Düsseldorf, on the other hand worldwide in our foreign representatives. It's important to keep everyone on board, for example with the conceptual orientation, our target groups and measures. It is also important to have so much expertise around you - from visitor and exhibitor support to marketing strategy, logistics, technology, stand construction, protocol department and so on. I am grateful to have such a great team around me.
How did the coronavirus pandemic affect Messe Düsseldorf in general, and also interpack more specifically? Was the digital iteration of the show in 2020 a success for you?
Of course, the pandemic has hit us hard, as it has the entire global trade fair industry. The cancellation of interpack 2020 was a difficult but unavoidable step. But now we are back in business. 2022 was already another good year, and Messe Düsseldorf is planning 71 events worldwide in 2023. interpack of course being one of the top events.
During the pandemic, we decided against a digital interpack, because the unique selling point of the trade fair - machines live in action, experiencing new packaging solutions and personal encounters on a global level - cannot be replaced digitally in this form.
There was a six-year gap in between the two latest in-person interpack shows. In terms of the major talking points and trends in 2017 and 2023, what are the key differences?
The industry may not have completely reinvented itself, but there are clear differences in terms of the megatrends of sustainability and digitalisation. Both were absolutely in focus this year.
At interpack, there was definitely no getting around topics such as circular economy, recycling, new materials, material and energy savings. Sustainability was also a topic in 2017, but not in this breadth and intensity. Packaging is becoming lighter and more recycling-friendly. Manufacturers are trying to use more monomaterials and recyclates. There is still a long way to go, but the wealth of solutions at interpack 2023 was impressive.
What does the future hold for trade shows like this? The world is obviously going digital, and many events are now online-only – how does interpack fit into this?
We are not worried that digital events could completely replace a trade fair like interpack. Before COVID-19, there was actually more of this assumption than there is today. During the pandemic, we lived with the digital possibilities, we learned to appreciate their advantages.
But we also saw what we were missing. And that is face-to-face encounters, building trust, the chance meetings that happen at an event, deepening business relationships. This human interaction is difficult in a digital environment. The second point is the visibility we give our customers. Experiencing a machine live does make a big difference.
What we have done, however, is to continuously expand our digital offerings. This is primarily about networking exhibitors with visitors, as well as information and industry expertise. But digital tools for organisation and for an improved trade fair experience and time management have also become enormously important.
This is in line with Messe Düsseldorf's overall digital strategy. We keep our business communities alive with regular "must-attend" events in Düsseldorf and worldwide, as well as extensive digital communication.
If you liked this article, you might also enjoy:
McDonald's Director of Sustainability in Europe on the company's approach to packaging sustainability
McKinsey on whether or not on-pack sustainability claims affect consumer spending
Perspectives from industry-leading experts on the EU's Packaging and Packaging Waste Directive revisions
A deep dive into the most important packaging sustainability trends and solutions