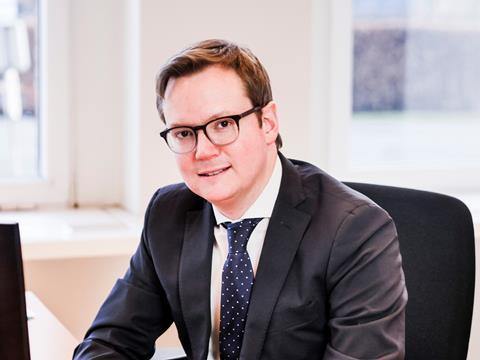 Alexis Van Maercke, secretary general, APEAL, explains why he believes steel is the 'ideal' food packaging material when it comes to both sustainability and product protection.
A recent study1 conducted by Princes Fish in the UK has highlighted growing environmental awareness among consumers when it comes to food waste and recycling food packaging.
The study showed that sorting recyclable packaging such as cans and cleaning recyclable items more carefully, plus cutting down on food waste, were among the top ways in which households have been acting more sustainably since March.
Offering nutritious and affordable products, as well as an increasing range of premium products, the popularity of canned food today is unprecedented. Shelf life and the can's environmental credentials are key factors here as people actively seek to reduce food waste and recycle more.
These issues have never been more important, and the question of how to of feed the world's growing population never more challenging. The stark reality is we are less than a decade away from a 214 trillion calorie deficit. Preserving food more effectively and cutting waste must, therefore, be among our priorities. Canning offers a safe, effective means to do both.
In her article, Living and eating well with canned products, Elisabeth Payeux, deputy managing director, CTCPA French Technical centre for the food canning industry, noted many of the advantages of canning foodstuffs. "…sterilisation by heat does not modify the macronutrients – proteins, lipids and carbohydrates – of the canned food…" and as a rule, "…vitamins are preserved at the rate of about 70% in canned products which is close to the content in fresh foods that have been stored for several days before eating."
With modern farming, harvesting and packing practices, fruit and vegetables are canned very quickly after harvesting, sometimes as little as four hours depending on the proximity of canneries to cultivation areas.
This quick processing means most of the original nutritional qualities of the produce are preserved and the loss of water-soluble vitamins limited.
Similarly, many types of fish are canned shortly after being caught, preserving nutrients such as omega 3 fatty acids.
Vegetable products, and in particular green vegetables, are the main contributors to vitamin B9 intake. Studies have shown that green beans and spinach also keep about 70% of their folates during the canning process.
Although the nutritional benefits of canned produce are important, to those now eating at home more than ever before, flavour and variety are equally important.
While some people still associate canned food primarily with staple items, and perhaps even low value products, the variety now on offer means people can devise varied and original menus. Heating a can of soup or making beans on toast might spring to mind when thinking about tinned food, but they are far from the only options.
Anchovy-stuffed olives, tuna belly and tapas are just some examples of the luxury products available in tins, delivering even more choice to the consumer.
And thanks to endorsements from celebrity chefs, consumers are inspired to cook exciting, nutritious meals from scratch using tinned ingredients.
In the UK for example, Nadiya Hussain has featured tinned products in her recipes, while 'tin can cook' Jack Monroe has produced an entire cookbook based on tinned store cupboard staples.
Meanwhile, canned fish restaurants have appeared all over the world, capitalizing on creative packaging design and high quality preserved seafood2. In fact, according to Bloomberg, the market for canned fish is expected to reach $36.7 billion by 20213.
All this might mean the budget element of the can's appeal is not as prevalent as it once was, but canned food's relative low price remains an effective way to encourage people to eat more fruit and vegetables.
And while 2020 has been a year in which we have all faced unprecedented challenges, we must not lose sight of the importance of tackling food waste in order to feed the planet's growing population.
As well as extending the shelf-life of food and preserving many important nutrients, canning food has many benefits in the fight against food waste.
Currently, around a third of the food produced globally is wasted.
Steel cans are available in multiple formats that can be adapted for different types of consumption, from small single-serve cans to large catering packs. The right size pack is essential in managing consumption and greatly contributes to reducing food waste. Additionally, misshapen or 'ugly' food that might be rejected as fresh can be canned as normal, minimising product loss.
After canning, a 100% barrier against light, water and air ensures the longest product shelf life of any packaging material.
As we navigate the challenges of wasting less and recycling more, and head towards a more sustainable future, steel remains the ideal food packaging material to help us meet the world's nutritional and environmental needs.
1 https://www.countryliving.com/uk/news/a34138520/eco-habits-uk/
2 https://www.eater.com/2019/3/20/18266026/tinned-seafood-restaurant-menus-trend-portugal
3 https://www.bloomberg.com/news/articles/2019-03-06/canned-fish-makes-a-comeback-no-matter-what-millennials-think