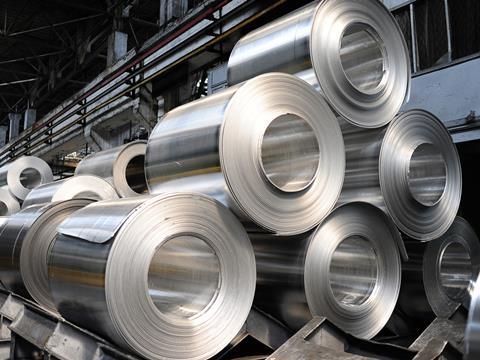 SIG has announced that all of the aluminium used in its packs in Europe will be ASI-certified.
Certification to Aluminium Stewardship Initiative (ASI) standards demonstrates that the aluminium used in a product comes from responsible sources. ASI certification aims to enhance traceability and responsibility in the aluminium supply chain through audits against strict standards on ethical, environmental and social criteria. To help track responsibly sourced aluminium, SIG has a tracking system in place that is audited to maintain certification.
The company claims to be the first in its industry to obtain certification for both ASI (Aluminium Stewardship Initiative) and Performance and Chain of Custody standards and also says that it is the only aseptic carton producer to offer ASI-certified aluminium in its packs.
The first ASI-labelled cartons were launched by customers such as Unilever, Riedel and DRINKS in 2019. Now, ASI-certified aluminium will come the standard for all SIG packs in Europe. The new aluminium standard will be introduced this month, starting with customers launching new products or designs.
"ASI certification helps to drive improvements for people and the environment throughout the aluminium value chain," said Carsten Haerup Christensen, vice president cluster Europe at SIG. "It also offers SIG customers another credible label, alongside FSC certification for paperboard, to show consumers that they are committed to responsible sourcing of their packaging."
As part of its objective of offering customers 100% renewable packaging, SIG has already developed aluminium-free solutions and says it is working to eliminate aluminium from its packs. That being said, SIG argues that an ultra-thin barrier layer of aluminium foil is still needed for a number of shelf-stable products filled in its packs to protect them from light and oxygen and to keep products like fruit juices safe and nutritious.
With ASI-certified aluminium as standard from now on, SIG customers in Europe have the option to include the ASI label on packs, to show consumers that they are using responsibly-sourced aluminium in their packaging.