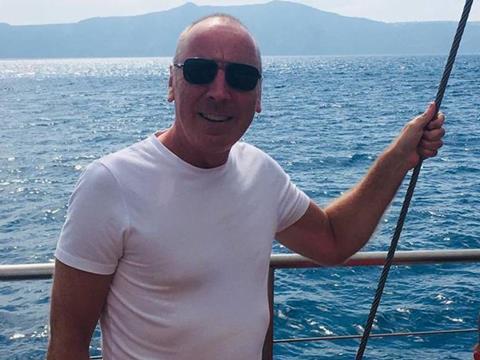 David Barnes, business development manager at Skymark, a manufacturer of recyclable cast & blown films that supplies a range of products into the food and hygiene market sectors, is up next answering our Rapid Interview questions.
Your elevator pitch: introduce and sell us your company in no more than 280 characters.
Skymark is the hidden gem of the Packaging Industry working from a vertically integrated production process, extruding printing and converting recyclable monoweb and laminate films with an accredited in-house closed loop recycling and recovery system.
Where are your company's locations?
Our two manufacturing facilities are based in Scunthorpe and Ilkeston.
Are there any specific challenges or advantages relating to your geographical location that you could tell us about?
We are centrally located with access to all major routes and in a good position to supply the UK. We also export 25% of our packaging to Europe, North Africa, Asia and the Middle East
Tell us a surprising fact about the market you work in.
The surprising fact about the markets we work in is that there is a lack of understanding of the benefits that packaging brings to food safety, consumer convenience and the environment as a whole. I was surprised how quickly the plastic debate escalated into panic and knee jerk reactions.
At Packaging Europe we like to watch trends and areas of innovation as they evolve. Can you tell us something we might not be aware of that is driving technology in your sphere?
Our focus at Skymark in terms of packaging is to REDUCE the weight of packaging we supply into the market, RE-USE post industrial and consumer waste and RECYCLE and recover the PE we supply. We are having success in replacing mixed laminates with recyclable PE/PE laminates.
What would you say is the biggest common misconception that you encounter in your business?
The biggest misconception is that packaging cannot be recycled followed by how much packaging reduces food waste.
If the wider packaging industry could be transformed in some way, what kind of change would you like to see?
We would like to see the continued move to recyclable packaging, development and expansion of local recycling centres and stronger links with local Government to form a cohesive strategy.
…and how do you envisage your company changing the industry in the coming years?
We would continue to reduce our carbon footprint and focus on the development of recyclable packaging with zero waste to landfill.