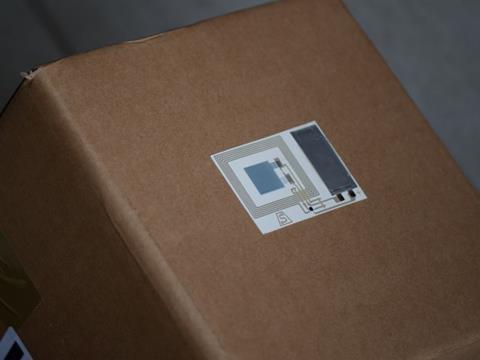 In its annual competition, OE-A, the Organic and Printed Electronics Association, a working group within VDMA, looks for new ideas, prototypes and designs related to flexible, organic and printed electronics.
What added value does Printed Electronics bring to this product? Which product shows the highest degree of innovation? And how attractive is it for the target group? These were the questions to answer for the jury of this year's competition, consisting of representatives from international companies and institutes. "We were excited about how many products and prototypes from such diverse fields as medicine, automotive or wearables took part in the competition.", says Dr. Klaus Hecker, Managing Director of OE-A. The submitted projects were judged by the jury in three categories: "Prototypes & New Products"; "Freestyle Demonstrator"; and "Publicly Funded Project Demonstrator". As every year, all submitted products and demonstrators were presented to the international community at LOPEC, the international platform for printed electronics, which took place as an online format.
The jury selected the following entries as the best of the OE-A Competition 2021: A dose-counting smart label for inhalers, a dental pressure measuring system and, in the category "Best Publicly Funded Project Demonstrator, the SUPERSMART anti counterfeit label by Fraunhofer ISC & Partner (Germany).
The entry consists of two paper-based demonstrators realized in the frame of the SUPERSMART project with the partners Coatema, CEA Liten, Joanneum Research, University of Bordeaux and VTT. A shock detection active tag based on a piezo material to track product damage during transport and an anti-counterfeiting label relying on an electrochromic display to authenticate medical or luxury products.
"The winners' ideas and products show impressively how broad the application opportunities for our industries are. The OE-A Competition motivates companies to think outside the box. This provides new impulses for the technological development of printed electronics as well as product design and shows users which products and concepts are in the pipeline, states Klaus Hecker.
Interested in finding out further details? Read more in our sister publication Touchpoints.