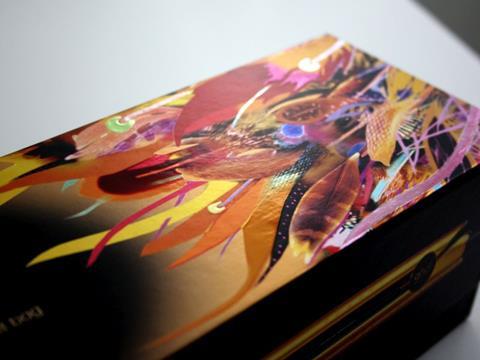 The latest manufacturing and decoration techniques that help to create on-shelf appeal and brand differentiation in the competitive personal care and cosmetic markets will be a central theme of the Pollard Boxes stand at this year's Packaging Innovations in London.
The stand will feature a number of eye-catching designs from several leading brands including various examples of packs developed to meet the continuing growth in male grooming products.
Premium decoration options being showcased will include multi-colour printing in up to ten colours, spot UV varnish, hot foil stamping, embossing, lamination and a variety of special silk screen finishes. Latest material developments will demonstrate the availability of multi-sensory technologies such as the combination of different textures for contrasting touch and feel, or the use of scents, which can further enhance brand image and consumer perceptions.With gift packs an important area of personal care packaging, Pollard will also show a variety of window packs, manufactured using the company's specialist automated process which ensures that the window sits flush with the rest of the box, with neat edges both on the inside and outside. This reduces the danger of the pack being damaged during transit or in use, in order to maintain a quality brand image. The technology also allows different shaped windows to be produced, offering additional design flexibility in the creation of eye-catching packs that maximise shelf stand-out.
More info: