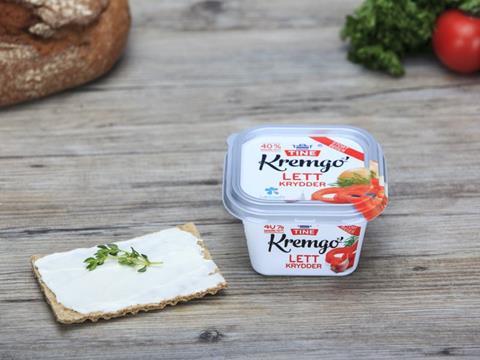 This is important because convenience food packaging is not just about extended shelf life. There are many other consumer demands that need to be taken into account - functionality and easy handling, microwave-ability, easy opening and closing, 'eating on the go' and safe handling in a busy kitchen environment are all examples of what consumers are looking for in their quest for convenience.
Whether the focus is on the need for reclosability, intricate eye-catching designs, individual packs for effective portion control or a large family-size pack, plastic has the flexibility – in both materials and processes – to meet any or all of these requirements.
At RPC, for example, customer requirements have included a thermoformed pack to resemble a traditional French cooking pot; a microwavable container for a snack pasta dish; and large-size containers with indented handles for easy and safe handling in the busy foodservice sector.
Equally important in competitive markets, plastics design flexibility can create distinctive pack shapes to help create brand differentiation. In-mould labelling that combines barrier technology with the availability of high-quality decoration is another solution for ensuring maximum on-shelf impact.
Certainly barrier technology has opened up huge opportunities across the convenience food sector. Ready-to-eat snacks, dips and appetisers are another area where multilayer plastics have provided effective, eye-catching pack solutions. Barrier plastics have also played a critical role in the success of coffee capsules. A recent new market is the introduction of pre-prepared stocks and spices that can be easily added to a meal for a home-cooked taste with less preparation time. Baby foods and toddler ready meals are another growth sector.
Two solutions for Heinz's famous Baked Beans demonstrate the flexibility of barrier plastics to meet different market requirements. A 1kg blow moulded jar is being used for the Fridge Pack, which combines extended shelf life and a large size sharing pack with portion control - once opened the jar can be resealed and stored in the fridge for up to five days. Meanwhile, thermoforming produces the popular Snap Pots, which provide convenient microwavable individual portions.
Plastics' creativity and flexibility, along with the long shelf life credentials of its barrier technologies, will therefore continue to play a key role in the continuing growth of convenience foods and ready meals.
More info: