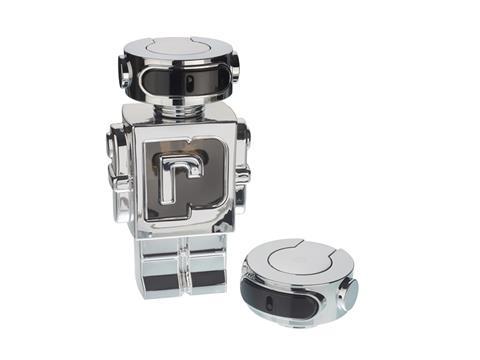 For its latest perfume launch, Paco Rabanne worked in close collaboration with VPI to develop a refillable spray cap in the shape of a robot head that connects consumers to a unique digital space via the use of NFC technology.
The cap combines a metallic look and the assembly of an NFC microchip (contactless communication) inside a three-piece robot head for its 100ml and 150 ml bottles.
By placing a smartphone near the head of the pack, consumers can freely discover a digital space created especially for them that includes games, playlists and augmented reality features.
For more news and in-depth commentary on how packaging can connect brands and consumers, visit our sister publication Touchpoints.