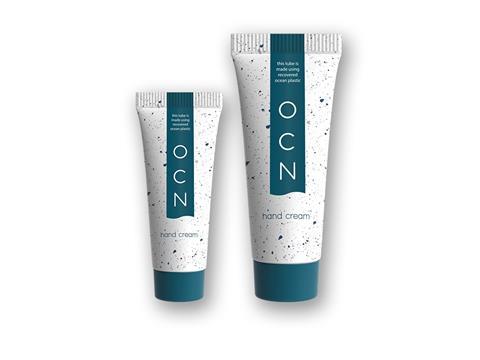 Leading air and rail operators are pushing sustainability goals, with low-cost carrier Ryanair revealing a commitment to eliminate non-recyclable plastics from its services by 2023 and high-speed train operator, Eurostar promising to halve the amount of plastics used on its trains over the next three years. With plastic waste dominating the headlines, operators within the travel industry can discover how to transition to recyclable and sustainable materials onboard when it hits the spotlight at the World Travel Catering & Onboard Services Expo (WTCE®) from 10-12 April 2018 in Hamburg, Germany.
With an increasing pressure on the industry to rise to the challenge of reducing plastic use to become more sustainable, travel operators are also tasked with assessing the packaging needs in response to the changing consumption trends onboard. Highlighting the evolving challenges and demands from the next generation of passengers, Ariane van Mancius, Owner, Now New Next will take to the stage at the WTCE Taste of Travel Theatre, in association with Onboard Hospitality, to offer insights into Generation Y and how their interest in local produce, health and sustainability will play an increasingly important role to the packaging used onboard.
Speaking about the role of packaging, Ariane said: "Packaging is very important to the food and drink served onboard. It is the only industry where packaging is leading over content. It starts with the packaging and is followed by the rest."
Ariane's session will explore the importance of social media and why attractive packaging is key to capture the attention of millennials and Generation Y who favour brighter colours and increasingly engage with brands that are easily instragramable. The session, which takes place on 11 April 2018, will challenge attendees to consider the neo-food movement and the power given to all passengers no matter what class or operator they choose to travel with.
A second Taste of Travel session will see five exhibitors present their innovative packaging designs, judged by a panel of industry experts. The session will provide an opportunity for brands to reveal why their packaging is ideal for use onboard, grabbing the attention of passengers and meeting new packaging trends.
Discover the latest packaging innovations on the show floor
With increasing pressure to use eco-friendly or bio-based packaging solutions, WTCE exhibitors will also be on hand to offer visitors insights into the current materials available to help operators move away from plastics. Matrix (stand 1A51), an award-winning product design and procurement specialist, will launch its brand-new Bio-Form at WTCE 2018. Bio-Form creates plastic products that look and feel exactly like untreated plastics – with the same levels of durability – but with a significantly improved degradation time to less than five years. It can be used in any plastic product from packaging to blankets, amenity kits to trays used for the onboard meal service.
Also promoting its green credentials at WTCE 2018, Colpac Ltd (stand 1A81) will bring more than 80 years of unrivalled expertise in the creation of innovative food packaging solutions. Visitors to the stand can discover the company's compostable ovenable open trays, made from sugarcane pulp – ideal as a strong and durable alternative to CPet and aluminium trays.
It will also showcase its Cookpac® smart packaging solutions for chilled and frozen ready-made meals. The all-in-one pack offers extensive branding opportunities and uses up to 80% less plastic than traditional plastic trays helping to improve sustainability and reduce the environmental impact of packaging onboard. Along with the Cookpac® range, visitors can find out more about Colpac's Zest™ sandwich, tuck-top tortilla and tuck-top salad packs made from compostable paperboard.
Demonstrating how brands can utilise plastic waste, Galileo Watermark (stand 4C60) will promote its OCN cosmetic range, packaged in reclaimed and repurposed plastic from our oceans, seas and waterways. By using reclaimed plastics, Galileo is demonstrating how brands can use existing materials, in place of virgin materials, to improve the sustainability of its products. It is recognised by the industry as a significant leap forward for the industry in its bid to improve sustainability efforts onboard.
Visitors to the expanded New Exhibitor Villages, comprising four zones dedicated to first-time exhibitors across Halls A1-A4, can drop by and meet the team behind the ButterflyCup (stand 1D95). The self-sealing product, eliminates the need for plastic lids, reducing the associated drops, leaks and splashes as well as plastic materials used onboard. It helps save on storage, speeds up the serving process and reduces waste disposal costs. Available in BioPBS, the cup is 100% biodegradable, compostable and recyclable and is suitable for hot or cold beverages, as it is available in single wall or double wall formats and an assortment of sizes.
Speaking about the focus on packaging, Archana Sharma, Event Director, WTCE said: "Over the past few years, we've witnessed an incremental increase in visitors interested in packaging materials suitable for use onboard and expect this to take a significant leap this year in response to consumer and expected Government pressures. With the recent announcements made by Ryanair and Eurostar, we hope to see more of our attendees exploring how alternative materials available can help air, rail and cruise operators become more sustainable. Between our Taste of Travel programme and products to explore on the show floor, we look forward to seeing how the industry responds to this ongoing challenge."
WTCE remains the number one event for buyers from the world's international, charter and regional airlines and rail operators, as well as cruise and coach companies. It also offers a unique platform to see the newest products and innovations, benefit from expert insight and advice and network with peers.
More info: