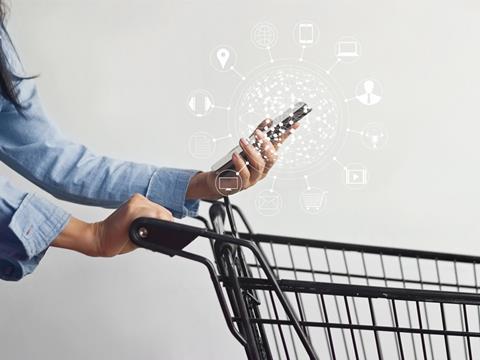 Growing pressure on operations
Then there is the increased pressure put on the back-end processes in warehouses and distribution centres. More and more, as the trend towards personalised order fulfilment increases, we see demands for small, one-off orders that can be delivered within the space of two days or sometimes even less. To achieve this, touchpoints have to be kept to a minimum – the fewer touchpoints, the less time it takes from production to delivery (and again, the fewer chances for product damage).
This naturally puts a strain on fulfilment operations. We have therefore been seeing a shift from traditional conveyor-belt technologies to what DS Smith describes as 'automated beehive-like hubs… a well-oiled operation relying on algorithms, barcodes and expertly trained human hands'.
Increased complexity in the warehouse also has its consequences for secondary packaging. Before, items would have to be re-packaged in the warehouse but omnichannel has created more of an emphasis on bringing all the 'last mile' options together. As we know, Amazon – as a purely online player – has been ahead of the game here with its insistence on the need for 'frustration-free' packaging that is easy to open, recyclable and comes without unnecessary additional materials while also protecting the product inside.
The real and the virtual
But owing to the increased emphasis on the convenience of the online experience, brands need to consider that if they truly want to profit from this approach they have to think about how to improve the in-store experience too. "In the multi-channel era, retailers are not only competing with e-commerce providers but also with their own online presence," says Martin Orme.
"Consequently, this customer-focused, experiential approach is as evident in the retail environment as it is in the way products are packaged and personalised. Consumers increasingly need a reason to step in store because purchasing online has become the easy alternative. As a result, store environments have had to think strategically to consider the potential advantages of their high street presence and evolve the store and brand experience accordingly."
One strategy is for brand owners to blur the boundaries between what is real and what is virtual. Mondelez International is one company that has been embracing this kind of approach, particularly with its Toblerone brand. A recent example could be seen at the TFWA World Exhibition in September. Here, the company's World Travel Retail arm launched an interactive campaign with a mobile game that could be accessed by delegates through QR codes. The game required users to catch falling letters with a digital Toblerone bar. A personalised Toblerone bar, using the Toblerone sleeve printer which debuted at the show, could then be claimed at the company's stand.
"With these online games, we would like delegates to experience what Next-Gen travellers can do throughout their trip; from mobile to store [Mondelez stand, in this case] to collecting sweet rewards to take home," commented Mondelez WTR Head of Customer Development Richard Houseago at the time. This omnichannel approach is integral to how we're successfully tackling the channel's key challenges. We hope these fun games will inspire the industry."
In future, there is likely to be more emphasis on the kind of symbiotic relationship that can be achieved between in-store and online retail through augmented reality. Online consumer interfaces can be used to encourage consumers into store by giving them a virtual in-store experience or special offer they can then experience 'in the flesh' in-store. Conversely, such technology can be used in-store to allow customers to 'try before they buy'.
There is still much for the industry to do to catch up with the demands of omnichannel, but with the benefits it offers – such as enabling brands to cut costs by reducing the number of packaging formats they need to develop, and maintaining brand consistency across all channels – we can expect to see more FMCG brands adopt this retail ethos in the coming years.