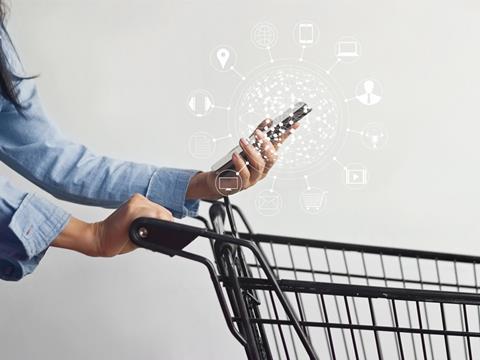 As we've discussed in Packaging Europe before, the concept of omnichannel is changing the way brands relate to consumers. But how is the industry meeting the challenges this presents? Victoria Hattersley reports.
In our new omnichannel retail environment, the consumer is at the centre. Whatever they want to buy, however they want to buy it – increasingly the brand owner is finding their role is to cater to this; to offer a single, streamlined experience whether it's bricks & mortar or online shopping. It's not a case of either/or anymore – the customer wants the best of both. And the packaging, of course, needs to keep pace with this.
Today, brands are recognising that offering a consistent experience across every retail channel is the key to building a strong connection with – and understanding of – consumers. Previously, the only way to cater for the needs of multiple channels was co-packing, which is not the most resource-efficient approach. Omnichannel is a way of developing a single packaging solution for both retail channels, and thus eliminating the entire co-packing stage.
Part of this comes down to data collection. "There has been an epiphany in both retail and brand thinking over the past few years," says Martin Orme, creative designer, Equator Design. "Instead of focusing primarily on the product they're selling, brands and retailers are leveraging an increased understanding of the customers they are selling to.
"Of course, market research, focus groups and buying habit data have informed product development and packaging design for years, but the difference now is the level of investment being made in encouraging customers to buy as a consequence of their customer experience across multiple channels, not just their product preferences."
A coherent approach
Given the new retail environment in which they are operating today, then, one of the key questions a brand now has to ask itself is: do we differentiate between bricks & mortar and online sales, creating specific packaging formats for each channel, or do we embrace a more uniform pack design that encompasses both online and offline? If so, how do packs offer the same performance in-store, online and throughout the supply chain?
There are a number of considerations when it comes to pack design, including ensuring both in-store connectivity and connectivity customised to the e-commerce consumer; the ability to ship direct to the consumer or store, with no overbox required; adding easy-to-open tear tape strips for retail display, and so on.
Increased supply chain complexity is a major challenge to be faced, with new sales channels driving an increase in private delivery firms and extending the variety of delivery methods used. One widely-recognised issue is that often the packs used are too large, leaving a lot of empty space which impacts sustainability and also has issues when it comes to product protection (itself, of course, an environmental issue; as we have pointed out many times, product damage is the least sustainable option).
According to a survey conducted by Forbes Insight and DS Smith, on average, 24 per cent of every container sailing across our oceans is empty. This results in the equivalent of about 61 million TEU containers being shipped unnecessarily each year. Or roughly $46 billion in potential global savings.
Packaging producers such as DS Smith are working to help customers optimise their supply chains in various ways – to create a leaner, more efficient model in line with the needs of an omnichannel strategy. Its 'Made2Fit' system is designed to both lower order volumes and also prevent product movement, reducing damage and cutting the overall environmental footprint of a purchase. Made2Fit includes an algorithm to calculate the dimensions of the product and help customers develop the best package to fit this.
Digitally printed tracking codes are also increasingly making a difference when it comes to improving efficiency along the supply chain. This would enable consumers to use an app to track the exact location of their parcel in real-time, choosing a point of delivery near their current location at short notice. But it's not just about communicating with the consumer. Smart packaging can also monitor perishable items to further reduce wastage, and counterfeit goods can be separated from the genuine article.
Sealed Air is another example of a brand embracing the twin challenge of reducing environmental impact while protecting the product across a single channel. Its TempGuard solution is an insulated recyclable paper pad that has been designed to protect temperature sensitive and perishable goods in transit for 24-48 hours in a complete curbside recyclable package. It is a customisable box liner that can be optimised through thermal modelling to meet the needs of one and two-day shipping requirements.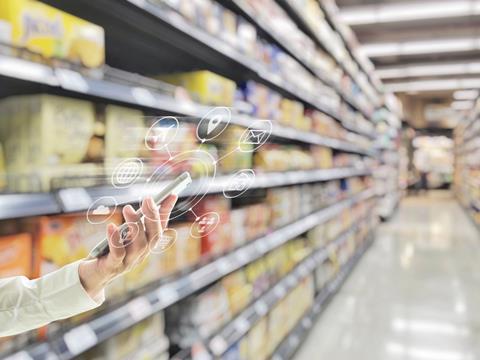 Growing pressure on operations
Then there is the increased pressure put on the back-end processes in warehouses and distribution centres. More and more, as the trend towards personalised order fulfilment increases, we see demands for small, one-off orders that can be delivered within the space of two days or sometimes even less. To achieve this, touchpoints have to be kept to a minimum – the fewer touchpoints, the less time it takes from production to delivery (and again, the fewer chances for product damage).
This naturally puts a strain on fulfilment operations. We have therefore been seeing a shift from traditional conveyor-belt technologies to what DS Smith describes as 'automated beehive-like hubs… a well-oiled operation relying on algorithms, barcodes and expertly trained human hands'.
Increased complexity in the warehouse also has its consequences for secondary packaging. Before, items would have to be re-packaged in the warehouse but omnichannel has created more of an emphasis on bringing all the 'last mile' options together. As we know, Amazon – as a purely online player – has been ahead of the game here with its insistence on the need for 'frustration-free' packaging that is easy to open, recyclable and comes without unnecessary additional materials while also protecting the product inside.
The real and the virtual
But owing to the increased emphasis on the convenience of the online experience, brands need to consider that if they truly want to profit from this approach they have to think about how to improve the in-store experience too. "In the multi-channel era, retailers are not only competing with e-commerce providers but also with their own online presence," says Martin Orme.
"Consequently, this customer-focused, experiential approach is as evident in the retail environment as it is in the way products are packaged and personalised. Consumers increasingly need a reason to step in store because purchasing online has become the easy alternative. As a result, store environments have had to think strategically to consider the potential advantages of their high street presence and evolve the store and brand experience accordingly."
One strategy is for brand owners to blur the boundaries between what is real and what is virtual. Mondelez International is one company that has been embracing this kind of approach, particularly with its Toblerone brand. A recent example could be seen at the TFWA World Exhibition in September. Here, the company's World Travel Retail arm launched an interactive campaign with a mobile game that could be accessed by delegates through QR codes. The game required users to catch falling letters with a digital Toblerone bar. A personalised Toblerone bar, using the Toblerone sleeve printer which debuted at the show, could then be claimed at the company's stand.
"With these online games, we would like delegates to experience what Next-Gen travellers can do throughout their trip; from mobile to store [Mondelez stand, in this case] to collecting sweet rewards to take home," commented Mondelez WTR Head of Customer Development Richard Houseago at the time. This omnichannel approach is integral to how we're successfully tackling the channel's key challenges. We hope these fun games will inspire the industry."
In future, there is likely to be more emphasis on the kind of symbiotic relationship that can be achieved between in-store and online retail through augmented reality. Online consumer interfaces can be used to encourage consumers into store by giving them a virtual in-store experience or special offer they can then experience 'in the flesh' in-store. Conversely, such technology can be used in-store to allow customers to 'try before they buy'.
There is still much for the industry to do to catch up with the demands of omnichannel, but with the benefits it offers – such as enabling brands to cut costs by reducing the number of packaging formats they need to develop, and maintaining brand consistency across all channels – we can expect to see more FMCG brands adopt this retail ethos in the coming years.