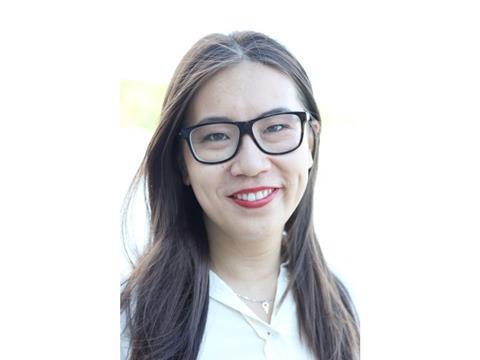 Elin Li, Business Development Manager at Holmen Iggesund, shares her insights into how packaging can help with a successful omnichannel strategy with Elisabeth Skoda.
What are, in your opinion, the biggest advantages of creating packaging for an omnichannel environment, rather than creating separate packs for retail and e-commerce? Conversely, what are the disadvantages?
When using the same pack for all your channels, the greatest advantage is that you're not creating more SKUs than necessary. It also helps with ensuring a full crossover, and being able to service customers whether they place an order online and come and pick it up in shop, or if they want to have it shipped home, or if they just buy it in the shop.
The disadvantage there is that there is a big difference between the retail value chain, the brick and mortar value chain and the e-commerce value chain. With e-commerce, the pack goes through so many more touchpoints and more manual handling. More handling means more risk – it's often the last mile of a delivered product is most difficult to control and where damage occurs most often. A pack optimised to be delivered in store on a pallet may not work so well in e-commerce – the concept of primary, secondary and tertiary packaging get mixed up in omnichannel.
What are the particular challenges for companies when it comes to shipping products in an omnichannel context? What steps can companies take to keep their products safe?
Packs are often designed for maximum shelf appeal, and may have a window to show the product inside, but don't offer as much protection. If they're thrown together into a transit pack without much thought, they risk being damaged during shipping. In a worst-case scenario, the product inside is damaged, but even if just the outer packaging is damaged, the first impression still isn't good.
A good strategy is about understanding all different touchpoints that a pack goes through. For an optimal omnichannel strategy, it's important to develop a pack strategy that works for all channels, understanding each touchpoint, working with a lot of data, and implementing that knowledge, so that at the end you will have a pack that supports whatever channel you choose.
How can packaging help to make the omnichannel shopping experience more convenient for consumers?
There are a lot of things that brands can do to enhance the shopping experience and the convenience for consumers. For example, if I go to a shop to buy something and it's out of stock, the shop could offer to ship the product to me, and it would be great to see in advance how many units they have in store.
Especially with apparel, there's a very high return rate. People tend to on average send back half of what they buy. Simplifying returns and making sure shipping containers or bags can be reused for returns could be an important factor. You don't want to add any fuss, you don't want to have to print an address, everything should be ready in that shipping container.
Damage must be the most unpleasant experience for consumers. It's important to make sure packaging products work in the supply chain, not only the transit pack, but also the secondary and primary packaging, to make sure they protect the product.
A good omnichannel strategy is about having the same brand experience throughout all your channels. For example, if a brand says that sustainability is important and talks about it in its branding, it needs to be shown in all of the packaging.
Unboxing is is key in an e-commerce experience. What steps can companies take to make their packaging stand out?
Unboxing should be like the opening act of a concert. Unboxing videos on YouTube do really well, and small children often enjoy the unwrapping more than the actual present.
We already see a lot of companies working with custom, branded transit packs, which gives that extra brand experience and makes customers feel that little bit more satisfied. Brands like Chanel are known for giving consumers a luxurious unboxing experience.
Korean sunglasses brand Gentle Monster offers their customers an exciting, luxurious unboxing experience that comes in layers like a Russian doll.
My recommendation for brands would be to evaluate the unboxing experience they offer from clicking on the product to the arrival of the product at home, or picking it up. Ask the question: How can you add a tactile experience and add different levels of unboxing?
What are the best ways to link up in store and online shopping experiences?
Today, there is a lot of focus on data. If brick and mortar stores can look at the data from online shopping and can implement that into their stores shopping experience by looking how to improve their products, service and offerings and also conversely look at data from in-store shopping, a lot can be learned on both sides.
We see a lot of online, digital native vertical brands, which have built a business model on selling on the internet. They then started to open pop up store or a showroom. They understand they need to be present both online and in physical stores. They're using data, with the purpose of increasing customer experience and brand loyalty.
How would you describe the impact of the COVID-19 pandemic in the rise of omnichannel?
It comes as no surprise that e-commerce has grown dramatically during COVID. For example, in Sweden, which is already quite a mature e-commerce country, we saw a growth of almost 49% in the second quarter last year compared to 2019, and that is without even having a strict lockdown like many other countries.
We see now that more consumer groups starting to shop online, for example, the older, less tech savvy generation. We have also seen a rise within online grocery shopping. These types of supply chain and packaging are more adapted for traditional brick and mortar value chains, so it's going to be interesting to see what will develop in that area in the next couple of years. We may see new types of products being sold online.
What future developments do you anticipate?
I expect that more brands, also due to COVID-19, will implement omnichannel strategies. Online sales are growing at a faster speed compared to traditional brick and mortar retail, and everyone who isn't already there will try to get piece of that cake.
We will probably see more traditional retail going online, and at the same time digital companies moving to brick and mortar.
I also expect to see more innovation within the areas of automation and AI solutions.
For example, some companies are looking at delivering packages via commercial drones – this will have an effect on packaging.
Looking towards Eastern Asia, the e-commerce and omnichannel world is a lot more developed there. For example, in some department stores in Japan, you can shop for lipsticks in the restroom mirror by trying them out through augmented reality and then get them delivered at home.
It's the norm there to be able to buy and have products delivered on the same day, or even within hours, and this will probably be something we will see coming more here in Europe. Packaging could support that.
It's all about a seamless brand experience. Whether you buy in store or online, the brand experience should be the same. It's about working on all your channels. Above all, omnichannel is about having a marketing strategy and supply chain strategy to support the experience. Brand recognition through graphics, shape and size can help drive repurchasing especially if you only have a couple of seconds to initialise that reconnection.