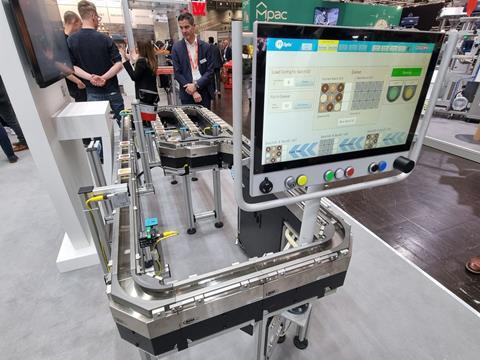 As the packaging industry continues to evolve, so does the technology behind it. With the rapid advancement of technology, next generation motion control is poised to revolutionise the packaging industry – from improved manufacturing processes to more advanced and flexible packaging systems.
Motion control is the precise movement of products through the packaging process - anything from positioning for filling to ensuring seal and label. Traditional packaging machinery relies on chains, belts, gears, and walking-beam mechanics to convert rotary motion to linear motion. However, these features are associated with limited flexibility, high energy consumption and wastage, and high maintenance costs.
Moreover, Rosa Piazzolla, EMEA product manager of mechatronics at Rockwell Automation explained that due to "the high number of mechanical components," they are more prone to jams and other failures, and therefore "high throughput cannot be achieved."
The trend in motion systems is now shifting towards flexibility, with a focus on enabling simultaneous processes, improving product quality, and reducing errors and waste. By adopting these approaches, manufacturers can increase efficiency and improve the overall quality of their products.
Independent Cart Technology (ICT) provides an unprecedented level of flexibility in packaging machines, enabling manufacturers to easily adapt to changes in product shapes and sizes. In traditional machinery, this process would require setup and tooling adjustments, but ICT's integration into the software allows for these changes to be made at the click of a button, with minimal manual input and in some cases without the need to shut down the machine.
To accommodate different packaging products, ICT uses linear motors to magnetically propel individual carts carrying the products. The motors can easily adjust the distance between the carts, referred to as pitch, when a different product needs to be packaged.
Unlike traditional machines, ICT is 'pitchless', with no mechanical fixtures of parameters between products, allowing for greater flexibility in packaging machines. Therefore, multiple packaging needs can be run on a single packaging line thanks to the ICT. As a result, less energy is consumed and the amount of risk failure is reduced.
Previously, manufacturers were concerned with boosting productivity; however, the packaging landscape has since shifted its focus to mass customisation. iTRAK and MagneMotion are two technologies from Rockwell Automation that enforce this in motion control. They eliminate rotary-driven mechanics and encourage the independence of software and automation. For instance, MagneMotion overcomes the challenge of bottlenecks by allowing the adoption of different lanes or paths that lead to the same destination, decreasing production times.
Ulrich Arlt, EMEA business manager motion control at Rockwell Automation, discussed how the digital integration is helping manufacturers to gather data and optimise asset utilisation in order to "increase the uptime against the unplanned downtime." For example, Italian company Cama Group, utilised the iTRAK System to reduce its changeover times, allowing for faster speeds during production. In contrast to traditional systems where motors require time to find their home position in the event of a restart, the encoders in the iTRAK System maintain their position even during power loss.
Next generation motion control is transforming the packaging industry by providing increased flexibility, reduced downtime, and improved efficiency. With ICT and other integrated digital software, the shift is moving away from mass production towards mass customisation, leading to increased automation of processes and improved product quality.