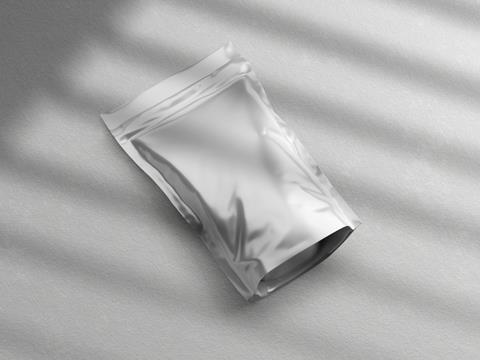 Dow Packaging and Speciality Plastics is working alongside HP Indigo, Reifenhäuser, Cadel Deinking, and Karlville to implement the R-Cycle digital product passport into its pouch-to-pouch mechanical recycling concept, intending to improve its sorting and recycling processes by enabling traceability.
According to Dow, current complex waste streams cannot yet separate flexible packaging by its ingredients, the type of plastics it is made from, or the type of product it is applied to – resulting in increases in downcycling and thermal recycling. It is hoped that utilising R-Cycle's technology will allow flexible packaging to be separated in such a way as it travels through the waste stream.
The digital product passport will be utilised to record any information about the packaging relevant to its recycling process – captured, written, and analysed by production and ERP systems – which can then be retrieved by a marker. As such, industrial sorting plants can access the product passports and use the information to form the relevant waste fractions.
The digital passport is also thought to allow for thorough data reporting and quality assurance throughout the value chain. Brand owners can automate the calculation of legal information requirements and report proof of such details as recycled material, recyclability, or CO2 emissions "at the push of a button"; it is also said that product information can be generated for consumers.
Dr. Benedikt Brenken, director at R-Cycle, explains that "the digital product passport is a powerful tool to enable an efficient and data-based circular economy. R-Cycle is thus exploiting the potential of digitalisation, as politically demanded by the European Union's Circular Economy Action Plan.
"Most importantly, we use an open and interoperable infrastructure based on proven standards that is accessible to every market participant."
Romain Cazenave, EMEA marketing director at Dow Packaging & Specialty Plastics, adds: "In our efforts to drive the adoption of PE-rich mono-material pouches designed for recyclability, it is key to retain the quality of flexible plastic packaging throughout the value chain into the next applications after recycling. The Digital Product Passport by R-Cycle provides a seamless documentation of all necessary data of the PE-rich pouch with recycled content along its lifecycle.
"This quality information is crucial to help obtaining high-quality recyclates and to accelerate our journey to achieve the circular economy of plastic packaging. Through Pack Studios, Dow is contributing to industry-scale testing and production capabilities to accelerate the development of such projects globally."
R-Cycle's digital product passport won the award for the 'Driving the Circular Economy' category at the Sustainability Awards 2022.
Polysecure GmbH and Röchling Industrial have also launched SmartMarker, allowing for the development of digital material passports by digitising and storing particle fingerprints in databases.
Avery Dennison Smartrac's atma.io was recently updated with a Real-time Carbon Impact Analytics feature, allowing companies to track the carbon footprint of their products. The further addition of a Real-time Waste Elimination tool utilises AI and machine learning to flag up errors within the supply chain and minimise waste.