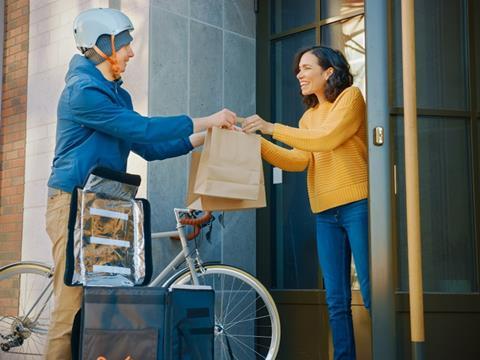 The winners of environmental charity Hubbub and Starbucks' Bring It Back fund have been announced today, with the prize money funding six new systems and solutions for sustainable packaging in the food and beverage industries.
A total of £1.4 million is being distributed amongst the successful applicants. Each scheme centres around changing consumer behaviour to embrace reusable packaging and will begin to pilot across the UK in the coming months.
Environmental charity Keep Scotland Beautiful will spearhead what claims to be Scotland's first large-scale reusable cup deposit scheme in the Highlands. Collaborating with North Coast 500, Zero Waste Scotland, and Highland Good Food Partnership, the initiative hopes to bring circularity to a famously remote and rural area of the country.
Also in Scotland is the female-founded tech solution Reath Technology. Based in Edinburgh, the company aims to create 'next generation' reuse tracking software and a customisable footprint calculator from existing reuse and RFID technology. The technology is intended to demonstrate the environmental and commercial performance of reuse platforms.
Meanwhile, Again will partner with Karma Kitchen, alongside meal delivery platforms and restaurant chains, to test whether localised doorstep at-home collection of reusable packaging could improve convenience for consumers and lead to an uptake of reuse systems in central London. The packaging will be cleaned in Again's existing 'CleanCells', or proprietary packaging cleaning facilities.
South London will see the collaboration between reuse-as-a-service startup junee and food market Mercato Metropolitano as they attempt to make reusable packaging the default option for market customers, as well as the price competitive choice for traders, by connecting logistics and washing support.
PECT, based in Peterborough, England, is another environmental charity seeking to increase public interest in reusables – this time by researching the perceptions and barriers currently stalling its progress. It will partner with RECOUP to run behaviour change trials such as loyalty programmes in local communities and groups.
The sixth winner is Green Street, an organisation poised to collaborate with local cafés and restaurants throughout Bradford – including Bread + Roses and My Lahore – to implement a returnable coffee cup and food packaging system. In theory, consumers will be incentivised to participate by the digital rewards platform Maybe*.
With the winners announced, Gavin Ellis, director and co-founder of Hubbub, said: "With the Bring It Back Fund, we set out to find innovators with pioneering new approaches to challenge single-use packaging in the food and drink sector. We were highly impressed with the quality of the entries received and we are looking forward to working with the winners to tackle this major environmental problem.
"With this funding, we will be able to test and learn from real-world trials and hopefully demonstrate that reuse systems are safe and easy to use, and can benefit the food and drink industry, consumers and the environment."
"We've introduced an array of different reusable activations over the years to test and trial new ways to encourage reuse," added Alex Rayner, general manager at Starbucks UK. "Our latest work with Hubbub, the Bring It Back Fund, builds on our reusables work, aiming to find new ways to inspire people and our customers to choose to reuse.
"It is important for us as a company that we continue to drive industry-wide innovation, as we work to increase reusability and inspire greater reusables uptake in local communities across the UK. This forms part of our long-term goal to reduce waste and become a resource-positive company."
The fund is supposedly supported by Starbucks' 5p cup charge – a small charge applied when customers opt to buy their Starbucks drinks in a single-use paper cup. The scheme has been running since 2018, with the cumulative funds supposedly donated to Hubbub to support waste reduction and sustainability efforts.
However, Hubbub's previous Reuse Systems Unpacked report pointed out that Starbucks' returnable cup scheme may skew consumers' perception of the cost-effectiveness of single-use packaging by restricting the repayment of deposits to in-store discounts or credit restricted to use within the Starbucks brand.
Earlier this year, Emerald Technology Ventures, Beiersdorf, Chevron, Henkel, and WM collaborated to launch a vesture-backed investment fund to connect sustainable packaging start-ups with established companies in the hopes of accelerating advanced materials and industrial technologies.
Releaf Paper was also the recipient of $100,000 in funding and mentorship from Google as part of its Google for Startups Ukraine Support Fund.