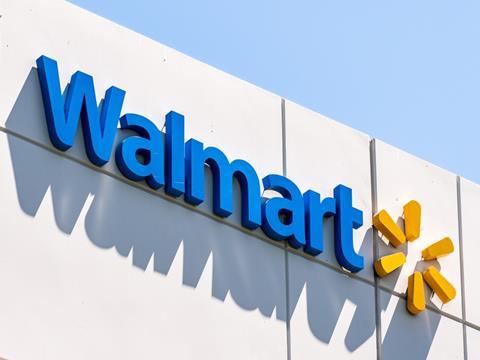 Walmart has launched the Circular Connector, an online tool designed to bridge the gap between companies searching for more sustainable packaging solutions and the companies that offer them.
The Circular Connector will be available on WalmartSustainabilityHub.com for packaging companies to submit their sustainable solutions. The aim of the platform is to accelerate packaging innovation and implementation, enabling sourcing teams and brands to find faster solutions to address waste in communities and environments.
According to Walmart, solutions submitted by companies must align with its sustainable packaging goals. The retailer has pledged to achieve 100% recyclable, reusable or industrially compostable packaging by 2025, as well as 100% renewable energy.
Therefore, each submission will be screened against Walmart's sustainable packaging goals. If the solution aligns with these goals, Walmart says it will be published later this year for public download from its sustainability hub and made available to its private brand associates and suppliers for their consideration.
In addition, Walmart has developed a Recycling Playbook that provides examples of materials that are difficult to recycle and could disqualify innovations from inclusion in the Circular Connector. This includes metallized films, multilayer materials, PVC or PVDC, EPS or PS, PETG in rigid plastic packaging, coloured PET, oxo-degradable materials, and biodegradable additives in petroleum-based plastics.
The Walmart Recycling Playbook utilises the Ellen MacArthur Foundation's Definition for Recyclability, which it breaks into two components: 'Does a system for recycling exist in practice and at scale for this packaging category, i.e., at least 30% recycling rate for over 400 million inhabitants?' and 'Do the various packaging components fit that system for recycling?'. Walmart considers packages to be recyclable where they meet many local requirements of recyclability and have established systems for collection, sorting, processing, and use again.
Ashley Hall, director of strategic programmes at Walmart, adds: "We don't have time to waste and we need to work together to drive innovative solutions at scale.
"Companies with reusable, refillable, recyclable and other sustainable packaging solutions, please share your innovations. There are hundreds of companies working toward sustainable packaging goals just like Walmart, and Circular Connector is yet another tool in that journey.
"It demonstrates our commitment to make it easier for our customers to make more sustainable choices, and for companies to choose sustainable packaging while lifting up the innovators and disrupting the status quo with solutions that can help us all toward a cleaner and more sustainable future."
Walmart recently co-led a design workstream with Nestlé, working with industry experts, recyclers, and plastics associations to develop the Golden Design Rules as part of the Consumer Goods Forum's (CGF) Plastic Waste Coalition of Action. The retailer was also a signatory of a statement published by the Ellen MacArthur Foundation last year, expressing public support for the adoption of Extended Producer Responsibility (EPR).