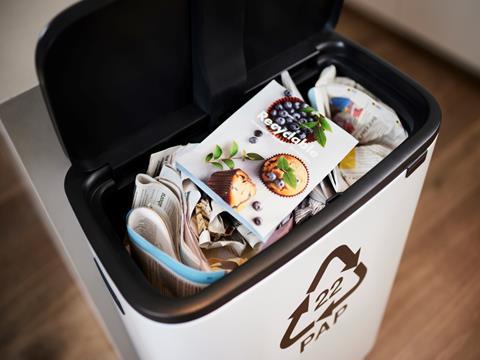 UPM Specialty Papers has announced its new Confidio and Confidio Pro designs, which are resistant to moisture and grease and compatible with heat sealing.
Also providing a mineral oil barrier, the designs are supposedly suitable as primary and secondary packaging for various food products, whether dry, greasy, or frozen. They are apparently FDA and BfR compliant and therefore safe for direct contact with food products.
The paper is made from renewable fibres, making it both pulpable and recyclable in regular fibre recycling streams. Each paper design is said to streamline the conversion process and put products on the shelf at a greater speed.
"Our goal is to replace conventional fossil-based packaging and increase the share of renewable packaging solutions," says Tommi Heinonen, head of sales EMEA, UPM Speciality Papers. "With features supporting both primary and secondary packaging, UPM Confidio and UPM Confidio Pro are recyclable, cost-effective and safe to use.
"The products offer excellent convertability and enable a visual look which makes brands stand out on the shelf."
UPM claims that prints on Confidio and Confidio Pro paper are of high quality and saturation.
The announcement comes after the launch of the UPM Solide Lucent, a recyclable speciality kraft paper allegedly suitable for single-packs, bags, and wraps, as well as being a suitable coating base.
UPM Raflatac also collected PET plastic liner waste from its customers and end-users, which was then sent for processing via Inosence Polyol to be turned into insulation by Finnfoam.