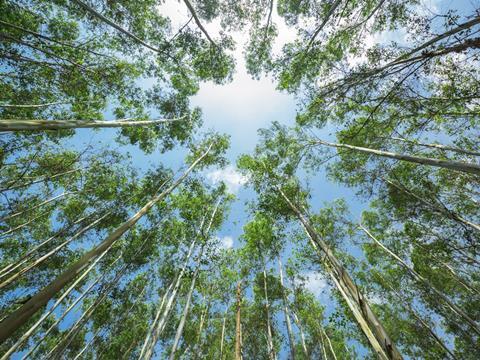 The Navigator Company, a Portuguese pulp and paper company, is set to present its latest packaging solution – gKRAFT – in an upcoming webinar on November the 24th, 2022.
From 11:00 – 12:30 CET, the company will discuss its solution – a kraft paper made from virgin Eucalyptus globulus fibres – with a panel of experts.
The gKRAFT portfolio consists of three sub-brands targeting specific market needs: FLEX was designed to develop flexible packaging for the food industry, catering and pharmaceutical trade; BAG is intended for retail product packaging and is reportedly already used by major international brands.
BOX (focused on paper for corrugated cardboard boxes) is intended for more resistant industrial and retail packaging, namely food retail, where there is a growing need for shelf-ready packaging, particularly in refrigerated environments, with printability that aims to attract consumers and differentiate brands from the competition.
A key part of the webinar will focus on the company's views on the importance of Eucalyptus globulus as a differential element for innovation and the creation of disruptive products.
The session will feature experts such as Angela Graham-Brown (WBCSD), Fabienne Sinclair (PEFC) and Jonathan Tame (Two-Sides) discussing subjects like forests, biodiversity, sustainability, the importance of PEFC, the growth of the circular economy bioeconomy with forest products, myths and facts about paper packaging, and the role of virgin fibre.
Click here to register.