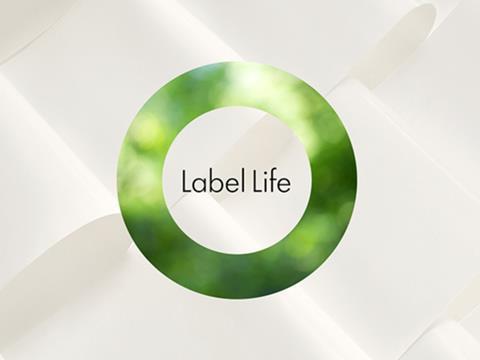 UPM Raflatac's Label Life LCA calculation engine has been awarded a certificate of validity from DEKRA, thus verifying – and, it is hoped, increasing assurance in – its process of generating life cycle assessments at scale.
In response to the EU's upcoming digital product passport (DPP) legislation, UPM Raflatac has used its Label Life service to develop a product passport prototype (PPP) – an environmental declaration based on existing standards and norms.
The PPP utilises a range of metrics that are broken down into the stages of a product's life cycle – cradle-to-gate, transport-to-customer, printing, and end-of-life – and is set to help UPM Raflatac's customers and brands communicate the potential environmental impact of their labels.
"With global regulations increasingly targeting environmental reporting, credibility and transparency are vital to any company with sustainability on their agenda," explains Flora D'Souza, sustainability manager for Label Life at UPM Raflatac. "We wanted to be industry frontrunners and ahead of the regulations with our new product passport prototype.
"We wanted to make sure that the product passport prototypes include all relevant environmental information, and that the declaration stands up to scrutiny. That's why we brought DEKRA on board to ensure that we are delivering the highest quality."
Peter Paul Ruschin, head of Sustainability Services at DEKRA Assurance Services GmbH, adds: "The validation found the process for generating Life Cycle Impact Assessment (LCIA) results appropriate for the intended goals and approved the quality checks put in place to ensure consistent and reliable results consistent with the relevant International Standards ISO 14040 and ISO 14044."
The validation report continues to suggest that the methods and inventory modelling applied by the tool are both scientifically and technically valid, following the methodological approaches of PEF/EN 15804 and ISO 14067.
UPM Raflatac hopes that Label Life, which has been available to customers for ten years already, will support companies in making informed choices across their supply chains and bring them closer to their internal sustainability goals.
Tosca recently announced the release of a new life cycle analysis tool in the hopes of reducing greenhouse gas emissions, and fossil fuel and water usage, in the transportation of bulk liquids by suggesting that companies switch to its foldable Intermediate Bulk Container (IBC) solutions.
Berry Global has also combined its M&H and PET Power businesses to create Berry Agile Solutions – an end-to-end, Europe-wide operation expected to increase speed to market for its customers' circularity-minded packaging solutions.
Additionally, Test Valley Packaging and Wastepack have launched an online hub to support businesses affected by new Extended Producer Responsibility (EPR) regulations by providing accurate, up-to-date information about their requirements.
If you liked this article, you might also enjoy:
The Lidl approach to packaging sustainability
How did Brazil achieve its 100% aluminium can recycling rate – and can it be replicated in the EU?
Experts have their say on the EU's Packaging and Packaging Waste Directive revisions
A deep dive into the most important packaging sustainability trends and solution