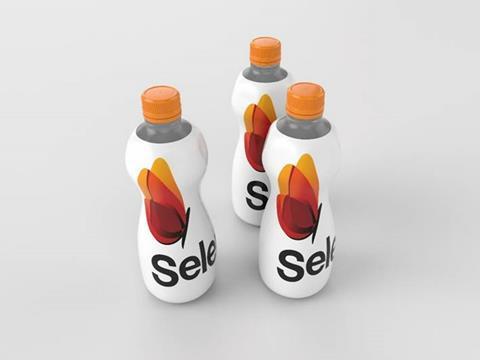 UPM Biochemicals and Selenis have entered a strategic partnership aspiring to produce PETG resin – a thermoplastic polyester introducing renewable, sustainable forest-sourced materials into plastic for use in various sectors and packaging applications – and help the industry reduce its CO2 footprint and reliance on fossil-based resources.
PETG, or polyethylene terephthalate glycol, is a transparent, FDA-approved material used in cosmetics and personal care packaging, heat shrink sleeves, and bulk dispensers, amongst other applications. Selenis is set to create partial BioPETG from UPM's BioPura, a bio mono-ethylene glycol (Bio-MEG).
BioPura is apparently made using sustainably sourced, certified hardwood obtained from forests in the regions around Leuna, Germany, near the construction site of its industry-scale biorefinery designed to convert biomass from wood into biochemicals.
The biomass is not thought to compete with food resources. Furthermore, according to a UPM life cycle assessment, it will allow manufacturers to reduce their Scope 3 emissions by shifting away from fossil-based resources, thus enabling them to adjust their net zero targets.
The partners state that they share a vision to lessen the industry's dependence on virgin fossil materials and pursue a net zero circular economy. Selenis aims to create products that are fully recyclable in the PET stream and can be upcycled into new polymers and raw, recycled polyester material for feedstocks.
It is also claimed that Selenis Converters and brand owners can reduce their carbon footprint by customising their products, inserting bio and recycled content without sacrificing the material's performance.
"We are delighted to partner with Selenis," said Michael Duetsch, vice president Biochemicals at UPM. "Selenis pursues a strategy to continuously reduce the CO2 footprint of its products – partnerships like ours are at the heart of a greener, more sustainable chemistry.
"We will work with Selenis to deliver outstanding solutions for their customers, enabling them to innovate towards sustainable packaging solutions with a significantly reduced greenhouse gas footprint. As the packaging industry is truly striving for a more environmentally friendly future, incorporating bio-based materials like UPM BioPura alongside an ever-increasing share of recycled materials will be an essential part."
Marta Matos Gil, chief sustainability officer at Selenis, added: "We centre our innovation efforts in markets where the pressure for recyclable solutions is higher because the life of the product is shorter, meaning end of life solutions are more critical. The packaging and the cosmetics industries are two examples where brand owners prioritize circularity.
"As we take steps towards becoming a regenerative company, developing products that meet sustainable standards in recyclability, eco-resource efficiency and eco-friendly compositions to improve their circularity is vital. Our new partnership with UPM is illustrative of how we are jointly working across the value chain to create tangible solutions that support the advancement of a circular economy and considerably reduce plastic waste."
At the height of the COVID-19 pandemic, Evertis produced PET and PETG films to create personal protective equipment such as face shields.
UPM Biochemicals also reached the finals of the Pre-Commercialized Innovation Sustainability Awards 2022 with a 'new generation' of bio-MEG renewable glycols.
More recently, Plastipak utilised LanzaTech's carbon capture technology a PET resin made from captured emissions – set to be used in pharmaceutical and food-grade packaging.
If you liked this article, you might also enjoy:
McDonald's Director of Sustainability in Europe on the company's approach to packaging sustainability
McKinsey on whether or not on-pack sustainability claims affect consumer spending
Perspectives from industry-leading experts on the EU's Packaging and Packaging Waste Directive revisions
A deep dive into the most important packaging sustainability trends and solutions