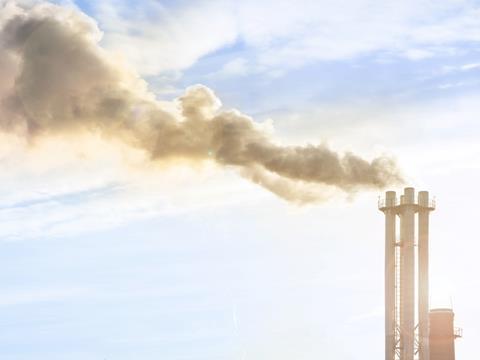 Plastipak has produced PPKNatura, said to be the world's first PET resin made from captured carbon emissions, using LanzaTech's carbon capture technology; it is set to be utilised in pharmaceutical- and food-grade packaging, amongst other applications.
The company explains that, while PET resin contains 30% monoethylene glycol (MEG) traditionally sourced from petroleum, PPKNatura utilises LanzaTech's carbon capture technology to produce CarbonSmart MEG. Proprietary bacteria are applied to consume a variety of waste feedstocks and convert them into new chemicals, which can be turned into packaging, clothing, laundry detergent, aviation fuel, and more.
According to LanzaTech, this process reduces greenhouse gas emissions and results in a lower carbon footprint than virgin fossil PET while maintaining its technical properties. In the packaging sector, its expected applications include traditional food, personal care, and pharmaceutical packaging, as well as applications such as hot-fill, refillables, and applications wherein a low crystallinity is required.
Furthermore, PPKNatura is designed to save land and resources during its production, and the resin can apparently be fully recycled at end-of-life to keep the carbon in the loop.
"LanzaTech's commercial technology is designed to enable our partners in diverse industries to reduce their carbon footprint and overall environmental impact," said Jennifer Holmgren, chief executive officer of LanzaTech. "Our partnership with Plastipak is critical to demonstrating what is possible today. Today we are producing food- and pharmaceutical-grade packaging and are well on our way to creating a more sustainable future for all."
"We are delighted to partner with LanzaTech to achieve early progress in our ambition to produce PET with lower environmental impacts," said Pedro Martins, executive managing director Europe at Plastipak. "The use of CarbonSmart MEG is a first and important milestone in our journey toward this goal, and combined with use of renewable electricity in the production process, has contributed to significant progress in indicators such as carbon reduction and use of fossil resources.
"PPKNatura resin is one element of Plastipak's ESG program, which among other initiatives, targets the extension of our product circularity with the intent of supporting customers in reducing their Scope 3 emissions. We look forward to a long and mutually beneficial partnership with LanzaTech as we work together to achieve our long-term goals."
"The use of fossil fuels must be avoided. Where this is not possible, it makes sense to include greenhouse gases in products so that the gases do not contribute to global warming and climate change," adds Christoph Meili, a specialist in life cycle assessments at WWF Switzerland.
LanzaTech's carbon capture technology has previously been utilised by Mibelle Group to create PET packaging for its own-brand products – including bottles, which reached the finals of the Sustainability Awards 2021 under the Pre-Commercialised Innovation category, as well as coming third in NVC Netherlands Packaging Centre's De Gouden Noot competition.
A position paper released by the Renewable Carbon Initiative also pushed policymakers to 'boost the potential' of direct carbon capture and utilisation technology by adding a renewable content target to the upcoming Packaging and Packaging Waste Regulation.
If you liked this article, you might also enjoy:
McDonald's Director of Sustainability in Europe on the company's approach to packaging sustainability
McKinsey on whether or not on-pack sustainability claims affect consumer spending
Perspectives from industry-leading experts on the EU's Packaging and Packaging Waste Directive revisions
A deep dive into the most important packaging sustainability trends and solutions