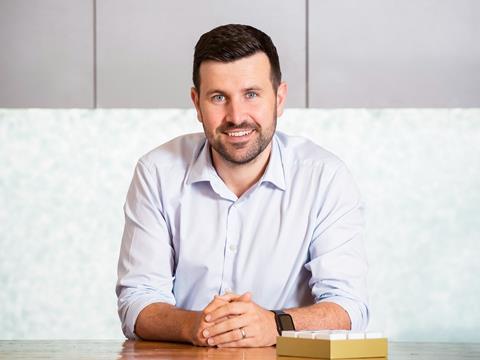 As consumers become increasingly cautious about corporate greenwashing, how can businesses put their money where their mouth is and ensure that their packaging aligns with eco-friendly branding? Edward Holden, vice president of Business Development at Equator Design, gives us his answer.
Brands are ramping up their sustainability efforts, but some brands making big changes are being met with backlash. The conversation around sustainability is evolving, and consumers are becoming increasingly more aware (and cynical) of brands' sustainability claims. Here we'll examine different viewpoints on sustainability packaging and messaging and show how a more subtle approach can often mean better results for brands in the long run.
Their brands may rake in billions of dollars' worth of revenue each year, but even the Kardashians aren't immune to consumers' wrath when sustainability efforts fall short. Shapewear brand SKIMS fell foul of this recently when its packaging failed to live up to the brand's environmentally conscious assertions.
The packaging claimed it wasn't plastic, but it also came with a logo indicating that it was made from type-4 plastic, or low-density polyethylene (LDPE). SKIMS was immediately accused of greenwashing and the platform Good on You, which ranks brands by sustainability and ethics, gave the brand its lowest rating.
SKIMS is not the only brand to court controversy in this manner. Countless others have made similar mistakes and enhanced consumer cynicism across the board. According to sustainability marketing provider Provenance, more than three-quarters of consumers (79%) are sceptical about beauty brands' sustainability claims.
Likewise, a consumer study conducted by Kantar revealed that, in 2022, almost half of UK consumers wanted to reduce their carbon footprint through their food choices, but more than half of the UK population 'believe brands 'overstate their eco-credentials'.
But does this cynicism matter? In short, the answer is yes. A global report from the Economist Intelligence Unit, commissioned by WWF, showed a 71% rise in online searches for sustainable goods globally over the past five years. Consumers are actively looking to make better choices and feel rightly aggrieved when they are misled, leading to social media naming and shaming brands that flunk the values test.
So, how can brands approach their sustainable packaging to make good on their promises and keep customers' trust? If transparency is key, then on-pack messaging must be clear. Fewer than a third (30%) of consumers find it easy to understand the reasoning behind brands' waste and recycling claims, according to Provenance, with only 26% easily understanding nature and animal welfare-related claims such as 'reef safe' and 'cruelty-free'.
On-pack instruction, such as a sentence or two about how and where to recycle, is generally well-received by consumers, while more innovative brands may wish to make use of scannable bar codes to take consumers to web pages that elucidate sustainability claims in a longer-form format – something that can be hindered by limited on-pack real estate.
Language-wise, it goes without saying that subjective terms should be avoided, as should statements without evidence and, even worse, incorrect assertions, as Burger King found out when they claimed the Whopper was sustainable when its packaging actually contained substances harmful to the environment (they now face a class action complaint).
There are also ways to convey a brand's care and consideration through choice of materials: removing avoidable plastics, glitter, and foils to make recycling easier; using natural packaging features such as ribbons and swing tags; and embracing natural tones and textures.
Luxury wellness brand Sanctuary is a great example of this, with a recent gifting range incorporating natural elements and considering the reusability of product packaging. Single-use plastics and acetate windows were banned and a top limit of 5% foil was imposed, demonstrating how premium brands can take small but powerful steps towards sustainability without undermining luxury messaging.
Refilling and recycling programmes are also increasing in popularity; a consideration for retailers looking to make their own brands more sustainable in the long term. Kroger, for example, offers a recycling programme for all of its private brand packaging, while Walmart has partnered with reuse platform Loop to trial a programme that offers reusable, refillable containers for some grocery delivery items. It's an example of showing commitment to a cause through action, rather than words, and goes a long way towards building customer loyalty and goodwill.
The importance of sustainability branding and messaging will only increase in importance as Gen Z continues to exert its rapidly growing influence; by 2030, Gen Z will represent 27% of the world's income, surpassing Millennials by 2031, according to analysis by Insider.
Another study from First Insight revealed that the majority of Gen Z shoppers prefer to buy from sustainable brands and are the most willing demographic to spend 10% more on sustainable products! For brands seeking to engage meaningfully with sustainability, communicating with and understanding this cohort now will stand them in good stead for the future.