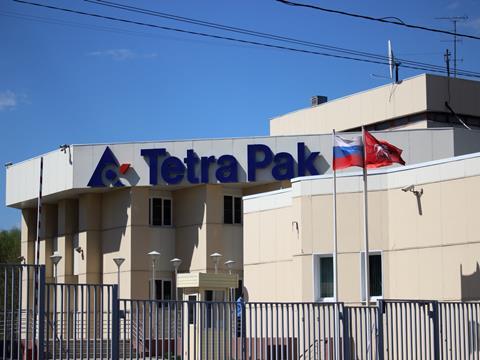 Tetra Pak has announced its decision to withdraw from all ongoing operations in Russia, divesting all business there to local management.
The statement comes after the company's previous commitment to supplying Russian citizens with essential food items, while also suspending new investments and projects in light of Russia's invasion of Ukraine. It now claims that increasing restrictions on Western exports to Russia have caused unsustainability in the supply chain – reportedly leaving it no choice but to transfer ownership of its Russian division to an independent company.
Allegedly, the move will prevent employees from facing disruption and ensure that business continues for Russian customers. The new organisation will have no affiliation with Tetra Pak going forward.
The company concludes that the exit "marks the end of 62 years of Tetra Pak's presence in Russia. The company would like to thank its customers and partners for their valuable support, and its employees for their dedication and service throughout these years."
Until its withdrawal, Tetra Pak had pledged to donate all its earnings in Russia to humanitarian causes in Ukraine. This was in addition to the 10 million Euros donated by Tetra Laval, the corporation that owns Tetra Pak, in March 2022.
Last month, Achilles reported that continual sanctions against Russia were contributing to pressure on the supply chain, with tightening wood supplies potentially limiting the availability of pallets and affecting the transport of products.