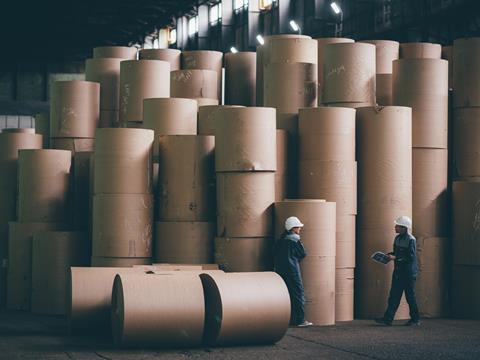 Huhtamaki has sold its operations in Russia, which includes four manufacturing plants and over 700 employees, to Espentia Ltd. for an estimated sale price of EUR 151 million.
Huhtamaki initially announced its intention to divest its operations in Russia in April 2022. This followed an earlier decision to stop all investments in Russia after Russia invaded Ukraine in February 2022.
Charles Héaulmé, president and CEO at Huhtamaki, explains: "We consider that the current evolution of the situation and the long-term outlook in Russia will prevent the realization of our growth strategy and long-term ambitions in the country. We are pleased to bring to a close the subsequent review of our strategic options in Russia.
"As part of the process, we conducted extensive due diligence to find the best possible buyer and future partner for our local employees – the safety and wellbeing of whom remain important to us. We feel that Espetina will be a good and committed owner for the business and the future of our employees."
Huhtamaki says it had four manufacturing units and 724 employees in Russia. Espentia Ltd., the holding company to which Huhtamaki has divested its operations in Russia, is owned by Alexander Govor and Iury Kushnerov.
According to Huhtamaki, the cash and debt free sale price is EUR 151 million. Huhtamaki says that, as a result of the sale, it expects to book a gain of approximately EUR 15 million in its third quarter, although the company adds that the sale is not expected to have a significant financial impact on Huhtamaki in 2022.
The presented figures are preliminary estimates that could be affected by changes in RUB/EUR exchange rates, among other factors. Reuters reports that Govor, who also purchased McDonald's operations in Russia, will use a loan from Russian state lender Sberbank, which is currently under sanctions by the UK, the EU, and the US, for part of the purchase of Huhtamaki's business in Russia.
In July, Tetra Pak announced that it would be withdrawing from all ongoing operations in Russia and divesting all business there to local management, claiming that increasing restrictions on Western exports to Russia have made the supply chain unsustainable. Amcor also recently stated that it will sell its three factories in Russia, representing 2-3% of its total sales, with the transaction expected to be completed in the second half of its 2023 fiscal year.