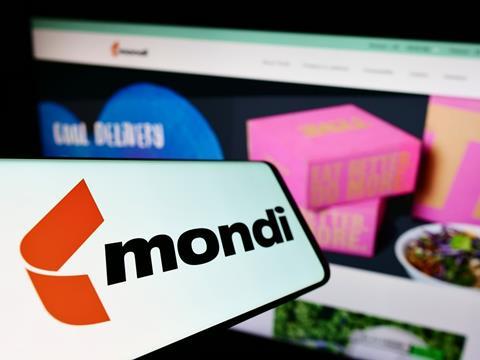 Mondi has announced that it will sell its Russian packaging converting operations – a corrugated solutions plant and two consumer flexibles plants – to the Gotek Group for a cash payment of RUB 1.6 billion, or approximately €24 million at the current exchange rate.
The Gotek Group is a Moscow-based packaging producer with five existing production plants in the Kursk, Tula, and Leningrad regions and 2,200 employees between them. It offers cardboard and corrugated solutions for the transportation and shelf display of food, beverages, electronics, and other products, alongside multilayer films.
At the current exchange rate, the deal's completion – referred to as the 'Disposal' – is expected to result in a €70-80 million loss for Mondi. It is anticipated that the divestment will be complete in the first half of 2023, yet whether it will go ahead depends on the approval of the Russian Federation's Government Sub-Commission for the Control of Foreign Investments and the country's evolving political and regulatory landscape.
Mondi's announcement follows its decision to divest its Russian assets in May, although the company states that this venture is not affiliated with its proposed disposal of Mondi Syktyvkar, which is still waiting for approval and customary antitrust approvals from the Russian Federation.
Following its own declaration that it would divest its Russian operations, Huhtamaki successfully sold them to Espentia Ltd. for around €151 million in September.
The transfer of Amcor's three Russian factories, thought to represent around 2-3% of its total sales, is expected to be complete in the second half of the 2023 fiscal year, and Tetra Pak announced its own intent to divest operations in July.