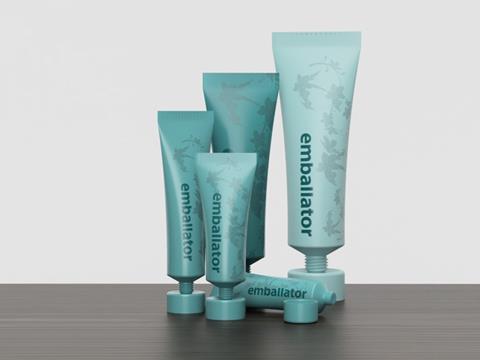 Emballator Tectubes has introduced an integrated Twist off Recap solution for its mono-material Small Doses range that reportedly reduces material content by 10%.
According to Emballator, the Twist off Recap Tube has a unique closure with a tamper-proof, twist-off cap that helps to ensure the integrity of the product along with the unbroken seal.
Emballator says that the integrated cap solution allows for a 10% reduction in the material content of the tube. The solution reportedly also optimises the manufacturing process and minimises the carbon footprint of the tube.
In addition, the company claims that all products are manufactured with green power and in a production process that fulfils standards ISO9001:2015, ISO15378:2017, and ISO14001.
The company adds that the tube is suitable for a wide range of applications, from pharmaceutical to cosmetic products.
Jim Johannesson, sales and marketing manager at Emballator Tectubes, comments: "We are very proud of this new tube and a unique twist off cap closure.
"This tube is easy to fully empty, hygienic for multi-dose use, and both material and energy saving.
"This is a part of our range of smaller tubes for a small footprint, but a larger impact. It's made in mono-materials which makes them easy to recycle.
"Our new Recap Tube will be an important part of our stand when we participate at PCD – Paris Packaging Week on 29th and 30th of June. We look forward to talking to both existing and new customers about this innovative and sustainable tube solution."
Emballator launched the series of six Small Dose tubes last month. Available in either PE or aluminium, the mono-material tubes are reportedly recyclable, made with green energy, and suitable for a range of applications including medical grades.