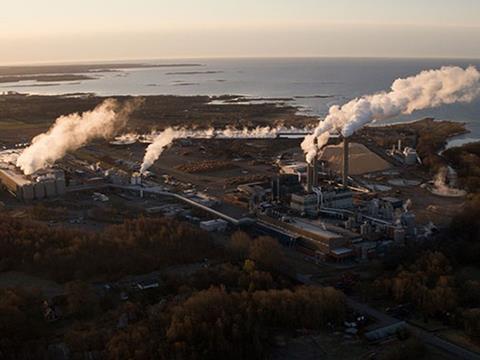 Stora Enso has completed the divestment of its Nymölla paper production site and all related assets to US-based uncoated paper producer Sylvamo – a move hoped to allow the company to narrow its focus to expanding its renewable packaging portfolios, biomaterial innovations, and building solutions.
With a capacity of 485,000 metric tonnes of woodfree uncoated office papers, the Nymölla site provides for Enso's leading brand Multicopy. It is thought that the divestment will reduce the company's annual sales by around €290 million, and subject to closing date adjustments, Stora Enso is expected to book a one-time disposal loss of around €25 million – including currency translation adjustments – in its IFRS operating profit at the beginning of 2023.
Four of its five paper production sites are expected to be transferred on to other companies to make room for its own sustainable development. Its remaining paper sites in Hylte and Anjala are currently in the divestment process, yet there are no confirmed end dates for these processes. None are expected to impact Stora Enso's paper operations.
Mondi previously sold its Personal Care Components business to Nitto Denko Corporation as part of its strategic focus on expanding its packaging operations.
It has also joined Huhtamaki and Amcor in divesting its Russian operations in light of the war in Ukraine.