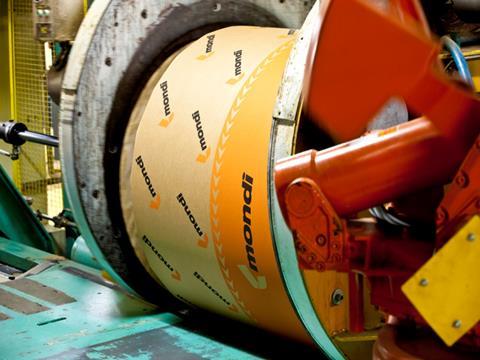 Mondi has entered an agreement to sell its Personal Care Components (PCC) business to Nitto Denko Corporation as part of its strategic focus on expanding its packaging operations.
Mondi will reportedly sell its PPC business to Nitto for an enterprise value of €615 million, which is also the approximate cash consideration payable to Mondi at completion.
PCC is part of Mondi's Engineered Materials business unit and manufactures a range of components for personal and home care products, such as nappies, menstrual care, adult incontinence supplies, and wipes. For the financial year to 31st December 2020, PCC generated €42 million underlying earnings before interest, taxes, depreciation, and amortization.
Nitto is a global manufacturer of high functional materials for electronics, mobilities, and human life applications with headquarters in Japan. The company's acquisition of PCC is aligned with its mid-term management plan 'Nitto Beyond 2023', which apparently targets growth in the field of human life.
Upon the planned completion of the transaction, the remaining portion of Mondi's Engineered Materials, namely Functional Papers and Films, will be merged into the Flexible Packaging business unit. According to Mondi, this will strengthen integration along the kraft paper value chain and foster innovation to continue developing functional papers with the necessary barriers to meet customer demand for sustainable packaging.
Recent paper-based projects from Mondi include supplying Iceland with its functional barrier paper as a replacement for some of its plastic packaging for frozen goods, a collaboration with HKScan on paper- and bio-based packaging for its Falukorv sausage, and the unveiling of a reportedly reusable and recyclable MailerBag range made from kraft paper.
Andrew King, CEO of Mondi, comments: "We are pleased to have agreed the sale of PCC to Nitto, knowing they will be great owners of the business.
"By simplifying our portfolio, the Transaction will enable us to focus on our core packaging and paper businesses and enhance our ability to pursue our strategic priority to grow in sustainable packaging.
"We remain excited by our opportunity to further serve our customers with innovative solutions that are sustainable by design."
The transaction is subject to competition clearance and other customary closing conditions, with completion expected in the second half of 2022.