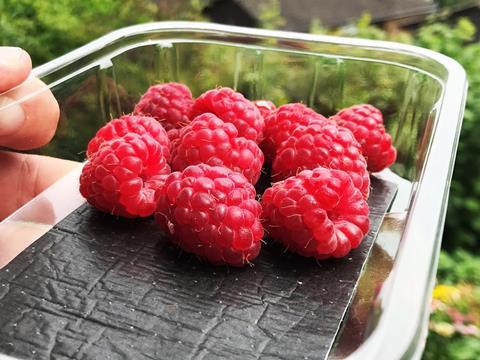 Sirane has announced that its paper-recyclable absorbent pad for fruit packaging has been approved for recycling by OPRL, resulting in what claims to be the world's first approved recyclable absorbent pad.
Now officially certified as recyclable in paper streams, the Earthpad is comprised of cellulose absorbent with an outer layer of paper applied using barrier coatings. The solution also claims to be compostable.
Apparently, Sirane has completed its own independent testing for recyclability and the pads have received further endorsement by the UK Recycling Association.
The pad is available as a regular absorbent fruit pad and as the Earthpad Soft-Hold – a cushioned pad for protecting soft and delicate fruits – in black, white, red, and brown kraft.
"Sirane has been known for years now as the experts in absorbency, and innovation," said Simon Balderson, MD at Sirane. "This product combines the two.
"We're not aware of any other absorbent pad on the market anywhere in the world that has been approved for recycling, so this is a great step forward.
"A lot of fruit is sold in punnets/trays with an absorbent pad, which helps keep the fruit fresher for longer, using EarthPad, the pad insert is now eco-friendly."
"Having read the positive results of the repulpability and recyclability testing, according to EN 13430, I am happy to endorse a paper recyclable pad composed of a cellulose absorbent layer with paper applied top and bottom," added Simon Ellin, CEO of Sirane.
Back in 2021, Elliott Absorbent Products released a range of sealed edge absorbent pads for meat and fish products, reported to utilise 50% less material than traditional pads.
Sirane claims to have achieved another first with its range of ovenable films and pouches printed with water-based inks.
In other fruit-related news, retailers Albert Heijn, ALDI, Jumbo, LIDL, and PLUS have all committed to the implementation of reusable bags for their fruit and vegetable products in a move aiming to cut down on 126 million plastic bags and 10 million paper of their paper equivalents every year.