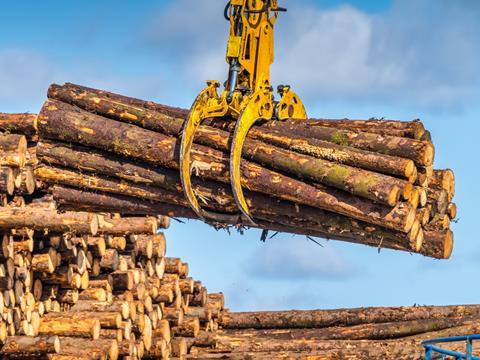 Imports of wood chips and logs to Finland from Russia fell from an all-time high in 2020 to zero in the third quarter of 2022, according to Wood Resources International.
From 2018 to 2021, the total import volume apparently exceeded 11 million m3 annually, with around 50% of that figure being attributable to hardwood logs. Furthermore, 23% of the Finnish pulp sector is said to have relied on foreign logs and wood chips in 2021, largely sourced from neighbouring countries.
However, Russia made the decision to halt softwood log exports commencing from 1st January 2022 to support its domestic forest industry with lower-cost wood raw material; this ban did not cover hardwood logs and wood chips. Nevertheless, trade is said to have dwindled further in the second quarter of 2022, and came to a complete stop by the third, when Finland chose to boycott the importation of Russian goods following Russia's invasion of Ukraine.
With the Finnish market apparently searching for over 10 million m3 of pulp logs and chips on short notice, companies utilised more domestic pulpwood, substituted softwood fibre for hardwood fibre, and imported more wood fibre from countries outside of Russia in an effort to keep its operating rates high. This largely resulted in imports from Sweden and the Baltic States in the third quarter, but also included shipments of logs and wood chips from Brazil, South Africa, and Uruguay.
It is now believed that Finland's total imports will be down almost 60% from 2021, with a 70% drop predicted for hardwood log. Finnish pulp mills could possibly increase the share of softwood fibre in their furnish and source more pulp logs domestically in the coming years, says Wood Resources International.
This time last year, the company stated in a report that the Russian invasion of Ukraine was further destabilising existing supply of European log and lumber imports, and warned that figures would "change dramatically" over the next few years. It also predicted that panels, wood pellets, wood chips, pulp and paper products would all be impacted by tightening lumber markets, a change set to impact China and the United States as well.
The European Federation of Wooden Pallet & Packaging Manufacturers (FEFPEB) made a similar statement that the war in Ukraine would put pressure on European wood, pallet, and packaging supplies last year.