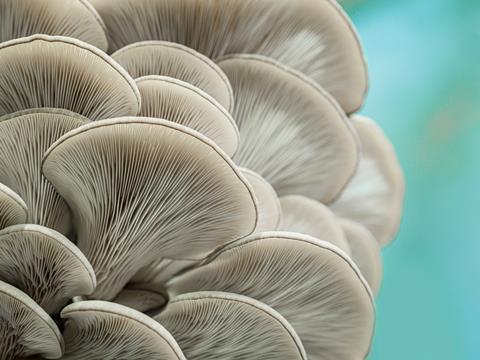 The AIPIA mailbox continues to overflow with news about the development of antimicrobial and shelf-life-extending packaging films. Some are aimed at very specific products or produce, such as cheese or mushrooms, and all seem to have some common themes in terms of formulation, often looking at alternatives to plastics derived from fossil fuels. Here, in brief, and courtesy of our friends at Industry Intel, are our top ten.
Scientists at the University in Valencia, Spain have designed triple-layer PLA-starch-PLA films for active food packaging use. The electrospun films incorporate ferulic or cinnamic acids and show antimicrobial properties, extend food shelf life, and are more effective than pulverized films, the study shows.
Researchers in Egypt are developing antimicrobial active packaging film for cheddar cheese preservation. The film preserves cheese up to 4 weeks longer than other samples the study claims and is composed of Lepidium sativum extract, polyvinyl alcohol and hyperbranched polyamide amine.
Teams from Japan (Shinshu University) and Germany (Ulm University) have designed biodegradable, electrospun, nanofibre sheets for active food packaging. The PVA/zein/gelatine sheets provide breathability for foods such as potatoes, kimchi, and exhibit 'good' mechanical, thermal, antibacterial, antioxidant properties, they say.
Scientists at Iran's Technical and Vocational University have developed active, intelligent food packaging films using soybean polysaccharide and Malva sylvestris extract. The films show antioxidant, antimicrobial activities, extend food shelf life and change colour from grey to dark green in response shrimp spoilage.
Also from Iran, this time Tabriz University, comes an intelligent gelatine film to, potentially, monitor seafood freshness. The film contains chitosan nanofibre, beta-cyclodextrin/corn poppy complex and changes colour from coral to golden, indicating shrimp spoilage, over a seven-day period
Researchers in India have reviewed natural halloysite nanotubes as functional additives for active food packaging use. The nanotubes show extended shelf-life, antimicrobial activity, ethylene scavenging, and barrier properties for moisture and gas, according to the Indian Institute of Technology.
According to news reports originating from Uttarakhand, India the research stated, "Halloysite nanotubes (HNTs) are naturally occurring nanomaterials with a tubular shape and high aspect ratio, which are a promising functional additive for active food packaging applications." AIPIA was involved with NanoPack, an EU-funded project developing similar technology.
Scientists at Kunming University, China have developed biodegradable active packaging film for mushrooms. Multilayered gelatine-sodium alginate films, which contain green tea extract from tea waste, show improved barrier, mechanical properties to extend mushroom shelf-life by 7 days at 4°C. The layer-by-layer casted matrix containing the green tea extract acts as both active component and as a cross-linking agent.
In Indonesia scientists from Universitas Islam Negeri Mataram have engineered films for active food packaging using chitosan-alginate polymer with Moringa oleifera leaf extract. The films made with extract from the soxhelation method show higher antioxidant activity than films made with macerated extract.
Students from the University of Hohenheim, Germany have won a prize for the most innovative idea at the EIT Food Reuse2Repack Challenge for edible packaging made from eggshells and other plant-based materials. The packaging dissolves in hot water and can be eaten as an additional protein boost.
Researchers at the University of Bari, Italy have developed a self-standing, antimicrobial biobased film using simple green synthesis The biodegradable, chitosan film shows potential for food packaging, and contains silver nanoparticles that inhibit the growth of staph and salmonella bacteria.
This article was created in collaboration with AIPIA (the Active and Intelligent Packaging Industry Association). For a full update on active and intelligent packaging, come along to the AIPIA World Congress (co-organized by Packaging Europe) in Amsterdam on 14-15 November. The only smart packaging event covering the entire technology spectrum, the World Congress is a meeting place for the global active and intelligent packaging industry where brand owners, innovators, and other stakeholders can network and see and discuss the latest trends and innovations. Register to attend here.