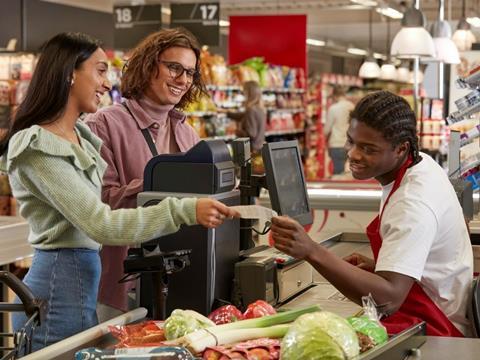 A new report from TOMRA has identified efficiency, environmental benefits, and financial incentives as the driving factors behind European consumers' recycling habits, with functional reverse vending facilities named as the third most popular consideration when disposing of empty beverage packaging.
The study was conducted through online survey panels amongst 1,000 consumers aged 18-70 in Sweden, Norway, Finland, Denmark, Germany, the Netherlands, and Slovakia in November 2022. Each consumer was required to return drink containers for recycling at least every second month.
In deciding where to recycle empty beverage containers, well-functioning reverse vending facilities are said to have ranked highly amongst respondents – coming below stores that are local to the consumer or that they visit frequently, yet exceeding the importance of easy parking.
Moreover, efficiency was highlighted as an essential facet of the recycling experience. 31% of respondents suggested that long queues or downtime at a reverse vending machine would drive them to visit another store instead, and 46% would prefer multi-feed reverse vending over inserting individual containers one at a time. Swedish, Norwegian, and German consumers showed particular interest in multi-feed returns, with each respective country having implemented this solution already.
Receiving the return deposit for their drink containers was voted as the most popular incentive for utilising reverse vending by 76% of respondents, with 87% claiming to use their deposit refunds to purchase groceries. On the other hand, environmental factors also proved to be popular, especially amongst younger consumers. 34% of consumers stated that they preferred to have their deposits refunded to a loyalty card or app to spend in-store, and 29% would choose a digital refund voucher over a paper one, the survey said.
"Our research across seven countries sought to understand what consumers want from an in-store recycling experience, and how retailers can capitalize on these insights," said Aleksander Mortensen, head of Commercial at TOMRA Collection. "The survey findings demonstrate that recycling customers are valuable customers, who not only bring footfall to stores, but also revenue. When stores invest in their reverse vending facilities, it is also a vital opportunity."
"It is positive to see the importance of the environment and combatting litter to consumers returning their containers. The quality of the in-store recycling facility is important to European consumers. Offering a smooth experience can help drive consumer loyalty to the grocery store.
"Retailers should consider their reverse vending offering a key differentiator in driving traffic and loyalty to their store, and in making a difference to the environment and litter reduction in their local community."
The full report provides a breakdown of the data for each participating country, as well as comparing segments such as recycling volumes and the ages of participating recyclers. It also uses consumers' responses regarding container return areas to underline ideas for improvement.
TOMRA recently suggested that Slovakia's natural deposit return system, which utilises the company's reverse vending machines and sorting equipment, achieved a return rate of over 70% and received 820 million returned containers in its first year of operation. It has also unveiled five new reverse vending machine concepts for beverage containers, which include redesigns with the aim of optimising sustainability and developments in its multi-feed reverse vending technology.
Another survey conducted by Amcor saw 80% of European consumers state that they recycle their hard cheese packaging in accordance with regional guidelines, especially in Italy and Germany; and that 22% consider a pack's reported recyclability to be the most significant indicator of its sustainability.