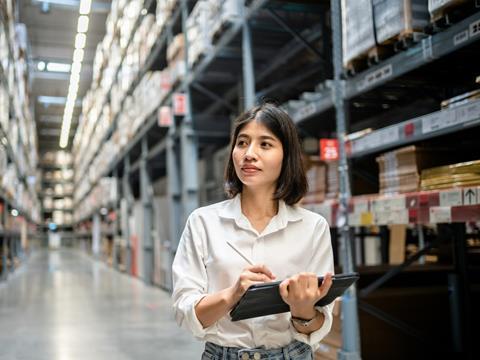 New data released by Resilinc has indicated towards a 38% increase in supply chain disruptions across Europe in 2022 – predominantly a result of factory fires, mergers and acquisitions, and business sales, as well as such socio-political issues as the Russian invasion of Ukraine.
Compiled by Resilinc's EventWatchAI monitoring database, the data suggests that supply chain disruptions have been increasing by 32% every year, with an additional 6% rise in disruptions taking place last year. 51% of alerts issued stemmed from North America, with Europe and Asia following in its footsteps in the geographical rankings.
For the second year in a row, the life sciences, healthcare, general manufacturing, high tech, and automotive industries are reported to have been hit the hardest by such disruptions.
3,609 alerts of factory fires are thought to have taken place in 2022 – totalling the most factory fires ever recorded in a single year and an 85% year-on-year increase. The company attributes this to a shortage of skilled labour in warehouses alongside gaps in regulatory and process execution.
Labour disruption was also said to have increased by 92% year-on-year, largely due to strike action – for example, the Felixstowe port strike in the UK, or protests at the Foxconn iPhone factory in China.
Other causes for disruption recorded in the top ten include leadership transition – increasing by 77% last year – alongside factory disruption, legal action, cyber attacks, recall, and port disruption.
Additionally, according to the data, geopolitical disruptions saw a 378% increase from 2021. Much of this is linked to the Russian invasion of Ukraine, says Resilinc. Additionally, airport disruptions are said to have risen by 189% and bankruptcies by 270%.
56% of the 15,354 EventWatchAI notifications sent apparently triggered the creation of a WarRoom, or a virtual platform in the Resilinc dashboard that facilitates communication between customers and suppliers to assess and resolve disruptions.
Early last year, FINAT expressed its own concerns that supply chain issues would cause problems for brand owners in the field of self-adhesive labels and related products and services.
A leaked draft of revisions to the European Commission's Packaging and Packaging Waste Directive also caused controversy, eliciting fears that it could cause widespread disruption to EU supply chains and bring down entire sectors.
Phil Reuben, executive director at SCALA, outlined his view on implementing flexibility and resilience into existing supply chains, which included greater visibility, embracing automation, and such practices as reshoring.