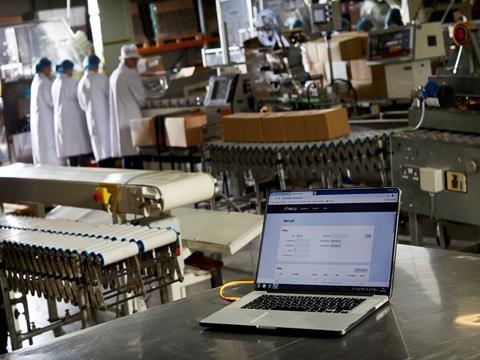 Josephine Coombe, Managing Director of Nulogy in Europe, discusses expectations for digitalisation in 2022, and the role it will play in tackling supply chain challenges for contract packers, manufacturers, and brands alike.
The digital revolution has transformed supply chains in recent years, enabling greater collaboration within and among businesses. Investment in technology is continuing to increase to further enable this and Gartner has predicted that by 2024, 50% of supply chain organisations will invest in real-time visibility platforms, driving efficiencies and effectiveness within their operations.
Contract packing services are proving to be no exception to this trend, with end-to-end software helping digitalise the entire process – from estimating the job and managing labour and performance on the line, to tracking materials and inventory and digitalising quality inspections.
Ultimately, digitalisation is helping businesses drive out inefficient, often-paper and spreadsheet-based processes, improving their operational productivity while simultaneously reducing costs. And through this, delivering more responsive and timely service to customers.
Visibility into supply chains
In times of increased complexity, demand volatility, and channel evolution, many fast-moving consumer good organisations (FMCG) are increasingly relying on their external contract packaging and manufacturing partners to co-innovate and bring products to market more quickly and cost-effectively. However, many suppliers struggle to meet these demands, held back by their own operational inefficiencies, processes, and legacy systems. From manual data entry to spreadsheets and old-style trading of phone calls and emails, many co-packing operations are built on non-standardised, cumbersome data and collaboration models. And in the absence of real-time, accurate production information, many organisations lack the agility or responsiveness required by FMCG customers in a fast-moving market.
Digitalisation is the solution to this problem. Cloud-based platforms can offer software tailored specifically for contract packers and manufacturers, providing a shop floor solution that digitalises and optimises all the key functions in a co-pack day-to-day environment, be it inventory management, production planning, and job estimates.
With precise information at their fingertips, businesses gain better visibility into their operations, ensuring lines are hitting KPIs and stock count is accurate – all whilst optimising labour. In addition, co-packers are better equipped to manage and schedule projects and can respond to the increasingly dynamic changes in order patterns – making them more flexible partners for their brand customers.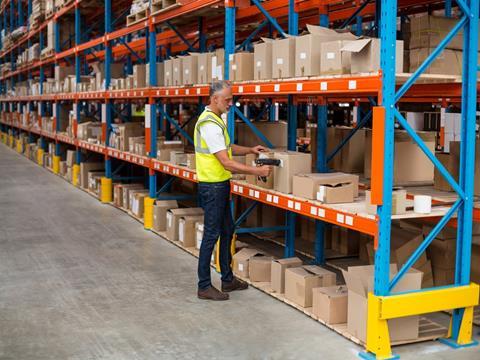 Demand-driven supply chain environments
With the days of predictable consumer preferences and stable retail channels now a distant memory, today's manufacturing and packaging supply chains need agility and resilience to keep up with volatile market conditions. Agility beats forecasting.
FMCGs operating in the e-commerce sector are currently dealing with what is being dubbed "The Amazon Effect" – a mindset where consumers have little tolerance for delayed or incorrect orders. Considering this, brands will continue to rely on co-packers to spin-off orders at lightning speed, whilst remaining prepared for sudden changes in order or amount.
Meanwhile, evolving retail formats require co-packers to act as partners in innovation for their brand customers, helping them with specialised displays, gift packs, premiumisation and other variations on brands.
Forward-looking contract manufacturers understand the importance of responsiveness to better serve brands and their consumers. To stay ahead of the curve, digital tools are needed to track production and shop floor processes, allowing co-packers to shed outdated manual procedures and empower operations with clear, transparent information.
Real-time visualisation tools allow quick assessment and optimisation of production schedules. Constraining factors such as agreed order dates, changeovers, labour, and material availability, alongside run rates by product and equipment can all be accounted for. By enabling data automation and predictive analytics, third-party suppliers can account for all these additional variables and stand in better stead to meet customers' demands during times of volatility.
Protecting supply chains from labour constraints
As European economies recover post-pandemic and post-Brexit, demand for labour has outstripped supply. Self-isolation and absence, coupled with what is being called "The Great Resignation", a phenomenon driven by staff voluntarily leaving their jobs in record numbers, has meant worker-retention challenges and a rise in labour costs is being felt hard in the logistics sector.
Many warehousing, contract packing, and manufacturing businesses are focusing on developing strategic solutions for ongoing labour shortages – and digitalisation is helping them to maintain productive operations.
Software can safeguard co-pack businesses by digitalising their workflows, meaning operational knowledge is embedded in the system itself rather than relying on specific employees who are familiar with production processes. If an employee leaves or is absent, process information and historical knowledge are still retained within the business, minimising the impact and enabling production to continue.
With staff shortages likely to continue into the foreseeable future, business leaders need robust strategies to stay ahead. Digitalisation is helping many manage this situation and proving a powerful tool in mitigating against drops in productivity.
Sustainability – avoiding waste and maximising efficiencies
With the ever-increasing rise in consumer and governmental pressure for more sustainably produced products, brands are continuously looking for external partners with sustainability-first mindsets. Here, again, digitalisation has a fundamental role to play, helping a business reduce its impact on the environment through efficient management of stock and avoidance of waste.
By knowing precisely what stock exists in the business, or where it is within the supply chain, digitalisation enables better decision making and avoidance of waste from potential over-stocking and obsolete inventory or the expediting of rush deliveries.
Co-packers offering leaner, transparent operations are those who will sustainably innovate supply chains of the future – and brands and consumers will recognise this as an integral part of their outsourced solutions.
Staying ahead of the game
Predictions can be a difficult venture because they force a weighing of current events with a marriage to the unknown. In fact, the only certainty these days is that the continuation of change is inevitable. The need to reduce waste, adapt quickly to volatile demand, and maximise operational efficiencies in what is an increasingly labour constrained market are objectives for many.
And here a digitally transformed external manufacturing and co-packing operation can deliver a raft of operational and financial benefits, and importantly, futureproof businesses right across the supply chain. With cloud-based programs, such as Nulogy, businesses in the FMCG external supply chain are building resilience into their operations to withstand whatever twists and turns the future may hold.