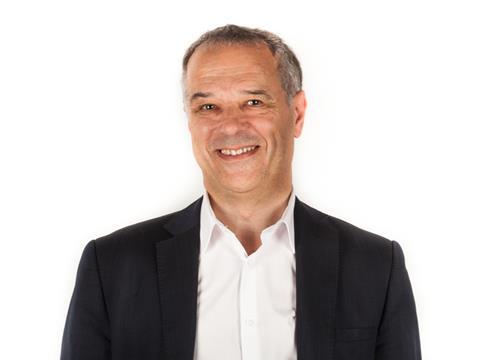 European supply chains are facing intense pressure under the strain of various social and political disruptions. For Phil Reuben, executive director at SCALA, adaptation is the way forward. In this article, he weighs in on the progress supply chains can make to work towards survival in turbulent times, from digitalisation to diversification.
The news of continued strikes at Felixstowe Port is merely the latest in a long line of headwinds that have buffeted supply chains in recent years.
To name a few, the industry has had to contend with the continuing challenge of Brexit, the COVID-19 pandemic and associated lockdowns, and geopolitical turmoil stemming from crises such as the Ukraine conflict and escalating tensions in the Far East. These combined factors have created significant supply chain challenges such as rising costs of goods, red tape, and crippling resource shortages.
Given this ongoing disruption, building resilience and flexibility into supply networks to safeguard against escalating disruption is critical as retailers and manufacturers approach what is the busiest time of the year for many. It is highly likely that those who can adapt and move with shifting market conditions will be best placed to avoid supply interruptions and continue to serve their customers.
Let's take a closer look at some of the ways in which businesses can go about building more resilient, flexible supply chains.
Building supply chain visibility
The first step to increasing supply chains' resilience is to develop full, end-to-end visibility of their supply networks at present, which can be achieved by carrying out an audit of their existing networks. Through this, businesses are able to see and predict emerging pain points, as well as any potential over-reliance on specific suppliers or geographical territories.
For example, businesses that source heavily from the EU found that, to their detriment, trading has become significantly more difficult post-Brexit. Once businesses have this visibility, they can take necessary action from there.
On that note, if an over-reliance on a specific territory or source of supply becomes apparent, multi-sourcing may be a useful strategy to consider. Multi-sourcing, which refers to utilising multiple suppliers, means that businesses can minimise disruption, and be more responsive to market changes.
Reducing reliance on human labour
It will be no secret to anybody working across the supply chain and logistics industries that demand for talented staff across all areas of the industry has significantly outstripped supply in recent years.
From warehouse staff to drivers to office-based workers, the industry is seeing widespread talent shortages due to factors such as historic poor pay, inadequate working conditions, and loss of EU-based staff – shortages which look only likely to worsen if action is not taken. Indeed, research conducted by City & Guilds earlier this year estimated that the logistics industry is set to have up to 400,000 vacancies by 2026.
While there will always be a place for the expert human touch in every area of the industry, alternative solutions must be explored, at least in the short term, if these skills gaps are to be addressed. Introducing autonomous robots is viewed as an increasingly-popular solution to this issue throughout the industry, with more than half (51%) of supply chain professionals currently in the process of adopting, or planning to adopt, robotics in some form.
These robots, through their capacity to perform automated tasks with little to no human intervention, greatly reduce the reliance on human labour across all aspects of the supply chain. This decreases long-term costs, optimises time-consuming manual processes, and can increase worker safety in potentially dangerous working environments.
Given these benefits, and strong initial demand, we are likely to see autonomous robots play an increasingly prominent role in supply chain and logistics operations over the coming years. However, it is important to emphasise that this does not mean that these devices will replace human roles, but rather fill the thousands of vacant roles across the industry that there is not enough skilled human talent to fill.
Building resilience through reshoring and diversification
Reshoring – referring to when a business brings some or all of its supply chain back to its home country from abroad – is a great way for businesses to improve the resilience of their supply chains by reducing the risk of geopolitical disruption interfering with supply. Businesses may also consider nearshoring, which involves moving operations to a different area within the same region to reduce risks in the supply chain.
In addition, businesses would be well-served in diversifying their supply sources. This is proving to be a particularly-popular solution in the more agile SME market in particular, with SMEs increasingly recognising the need for diversification to improve their supply chain resilience.
For retailers, it is also worth considering that retail businesses that carry and sell own-brand products, and therefore have more power to select specific sources of supply, will be better-placed to explore alternative supply sources, different countries or even continents.
Future-proofing supply chains against disruption
Unfortunately, the challenges facing supply chains show little sign of abating anytime soon, due to the ongoing geopolitical and economic turmoil. However, this also creates opportunities for forward-thinking brands to plan ahead and invest in their capacity to weather disruption. These will be the businesses best able to meet customer demand and minimise the financial and reputational damage that comes as a consequence of supply interruptions.
By auditing their current supply networks, reducing risk by diversifying sources of supply, and taking action to plug current and future skills gaps, businesses will place themselves in the best possible position to cope with ongoing instability, future-proof their operations, and thrive in the months to come.